Kosovo's departing president, Atifete Jahjaga was the first to complete her mandate, but during her presidency she came to be known as a president who did not fight back.
On April 7, 2011  Atifete Jahjaga, a practical unknown, ascended from the second in command in the Kosovo Police Force to the country's Commander-in-Chief.

The Deputy Director of the Kosovo Police was almost completely unheard of to the Kosovar public until she became President after a deal by four male politicians – three Kosovar leaders and an ex-ambassador from the U.S.
At the time, in a press conference on April 6, Isa Mustafa, Hashim Thaci and Behgjet Pacolli entered from one side as signers of the deal, and on the other side stood Christopher Dell as the guarantor.
The election of Atifete Jahjaga as president served as a catalyst for overcoming the political crisis that Kosovo was dealing with after President Fatmir Sejdiu resigned and Behgjet Pacolli's election was contested by the constitutional court.
The deal was announced by former US ambassador Christopher Dell, who brokered an agreement whereby Jahjaga step up to the plate until the governing coalition carried out electoral and constitutional reforms, especially passing a law mandating direct presidential elections. According to the terms of the deal, the parties were supposed to enact reforms within the first nine months of the agreement and the new presidential election were to be held six months after that.  None of the foreseen reforms were made.
In the meantime, Jahjaga served as Kosovo's first female president, completing a full mandate of five years.
After publicly announcing the deal with the leaders, the former US ambassador Dell presented Jahjaga as President and said that she did not know that she would become the head of the state.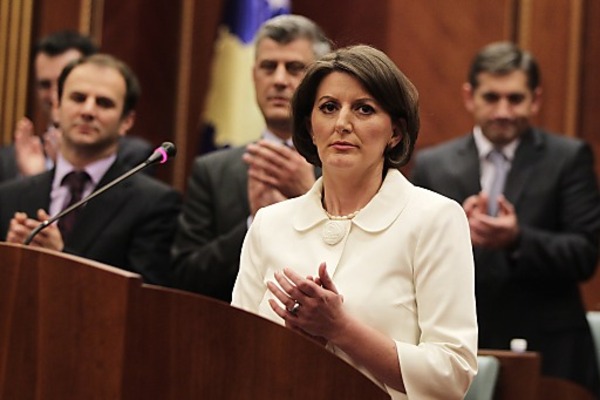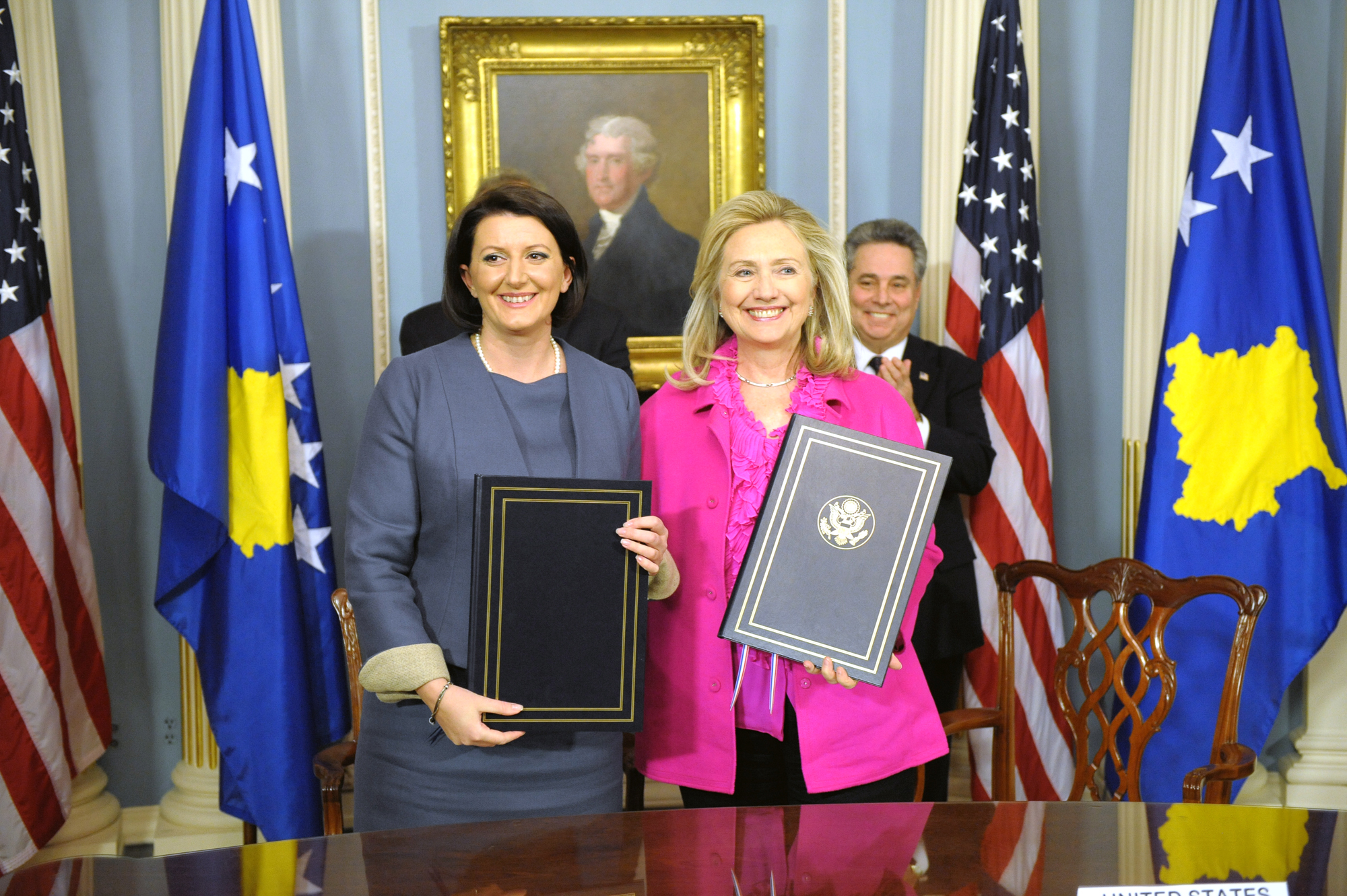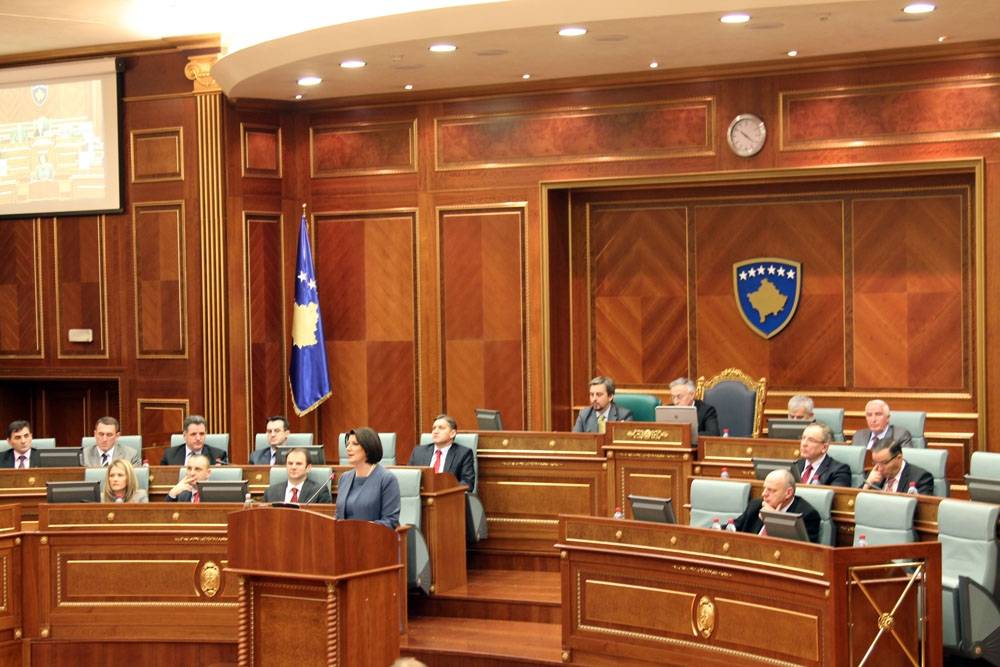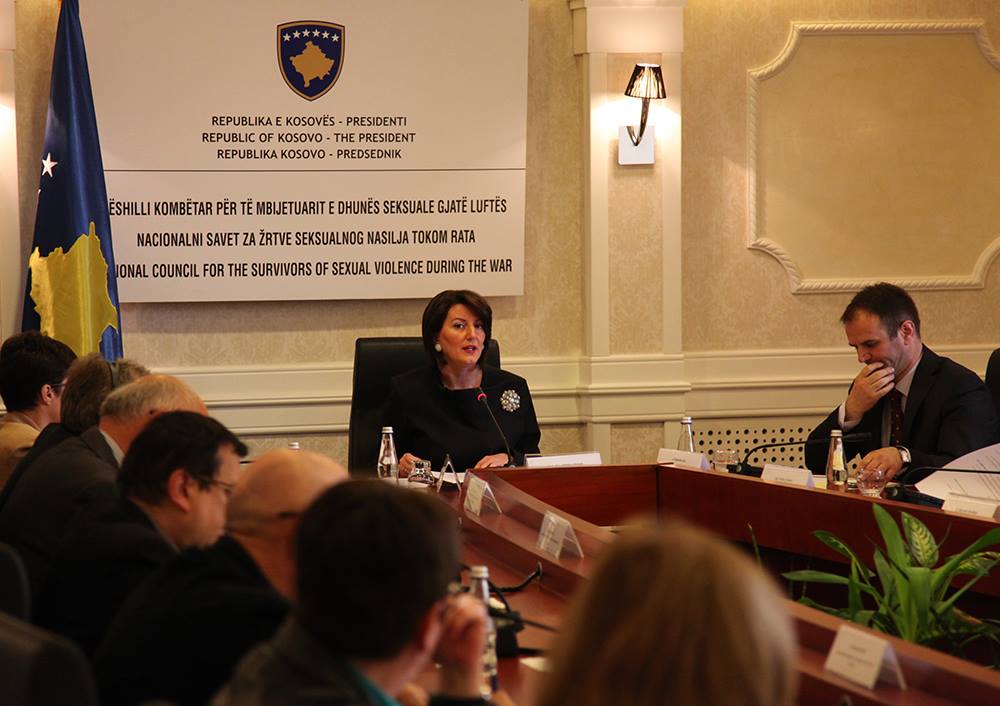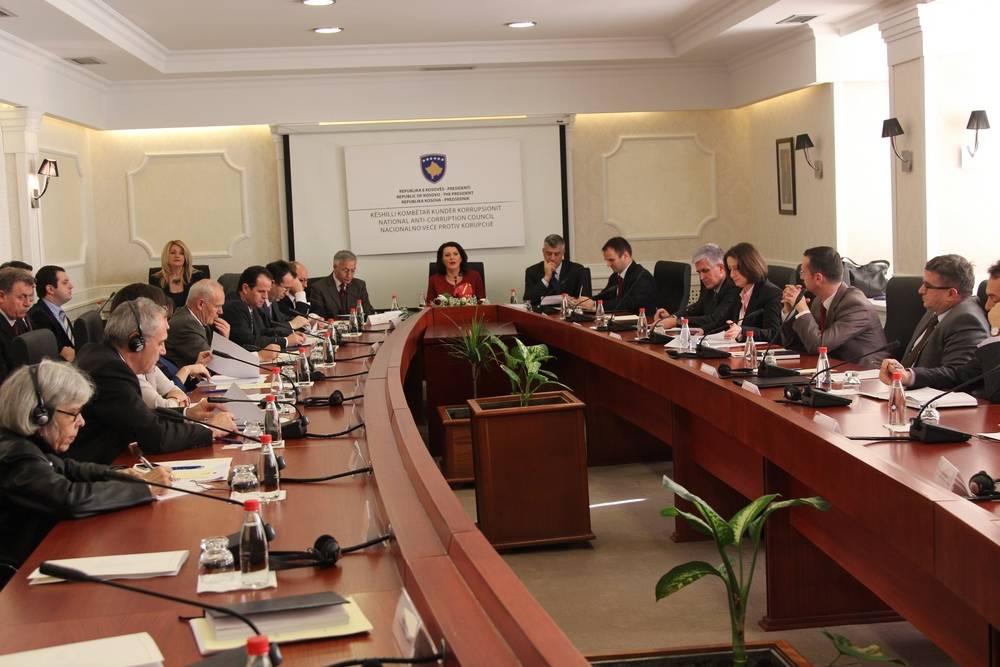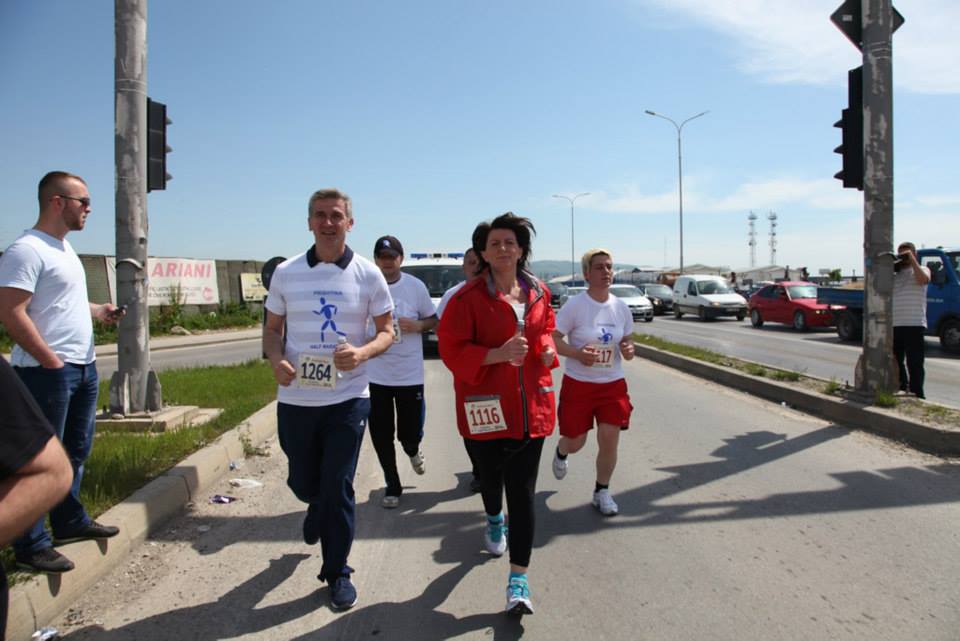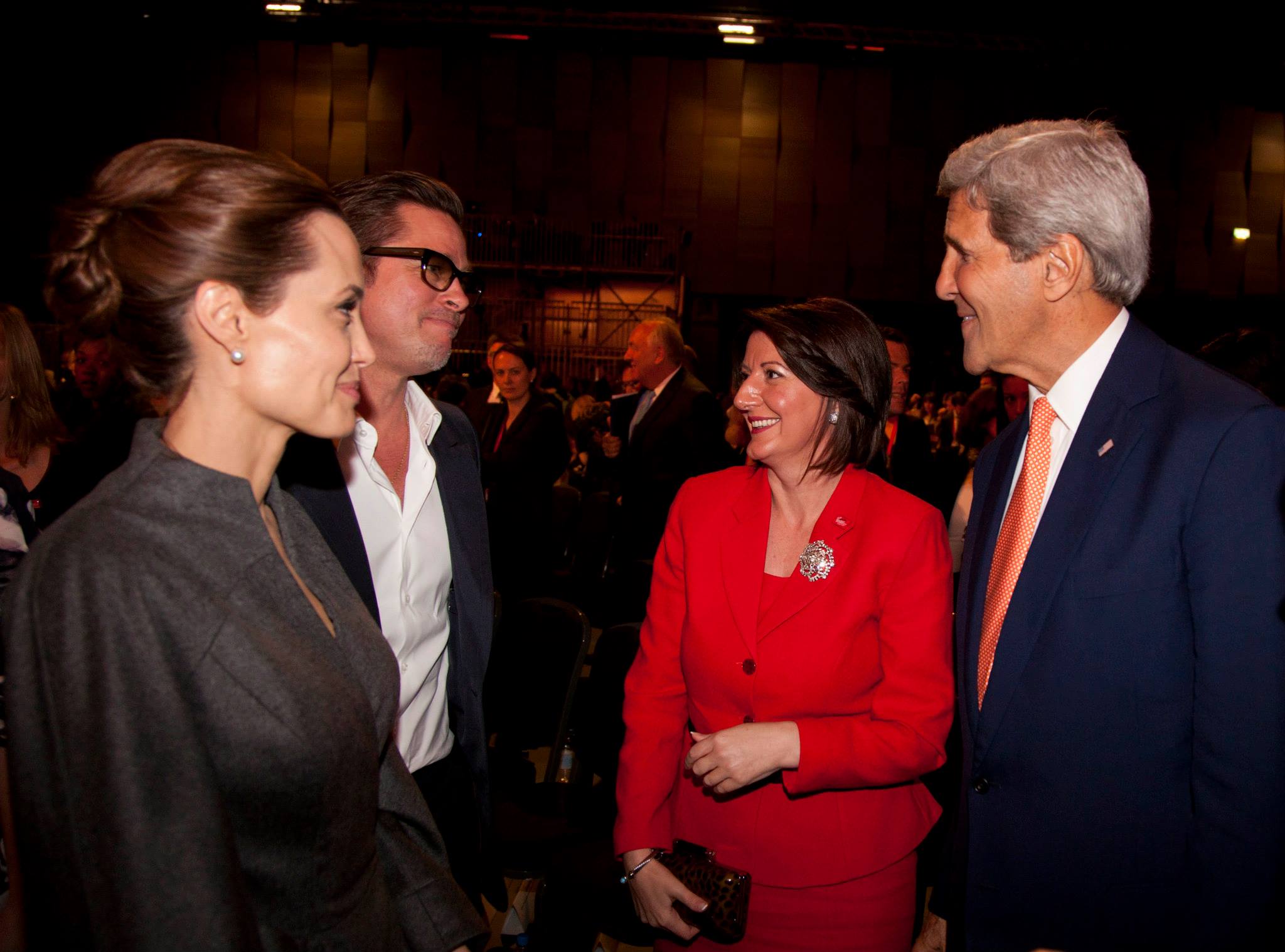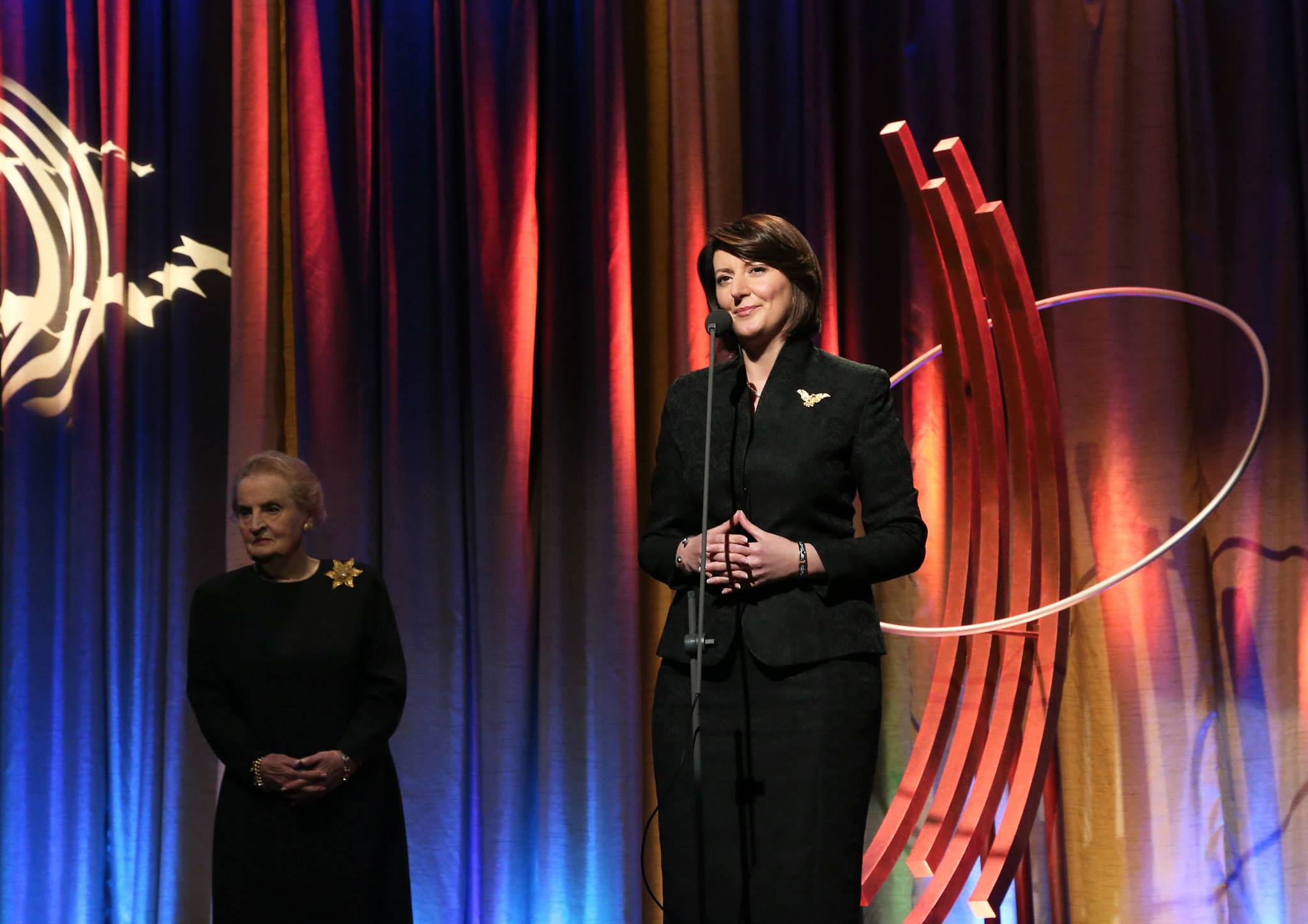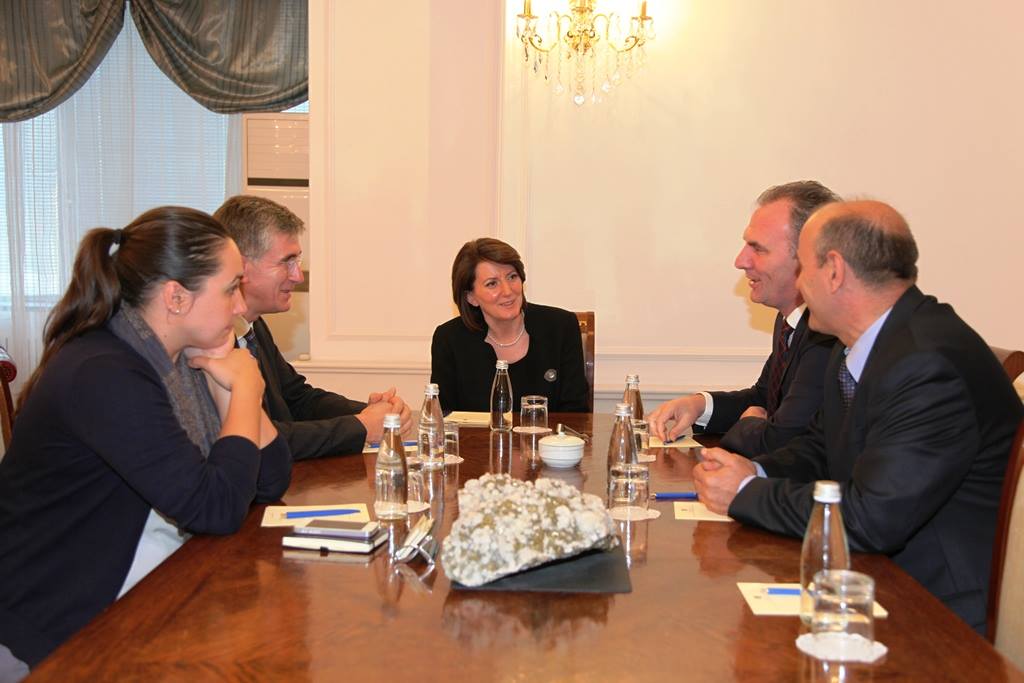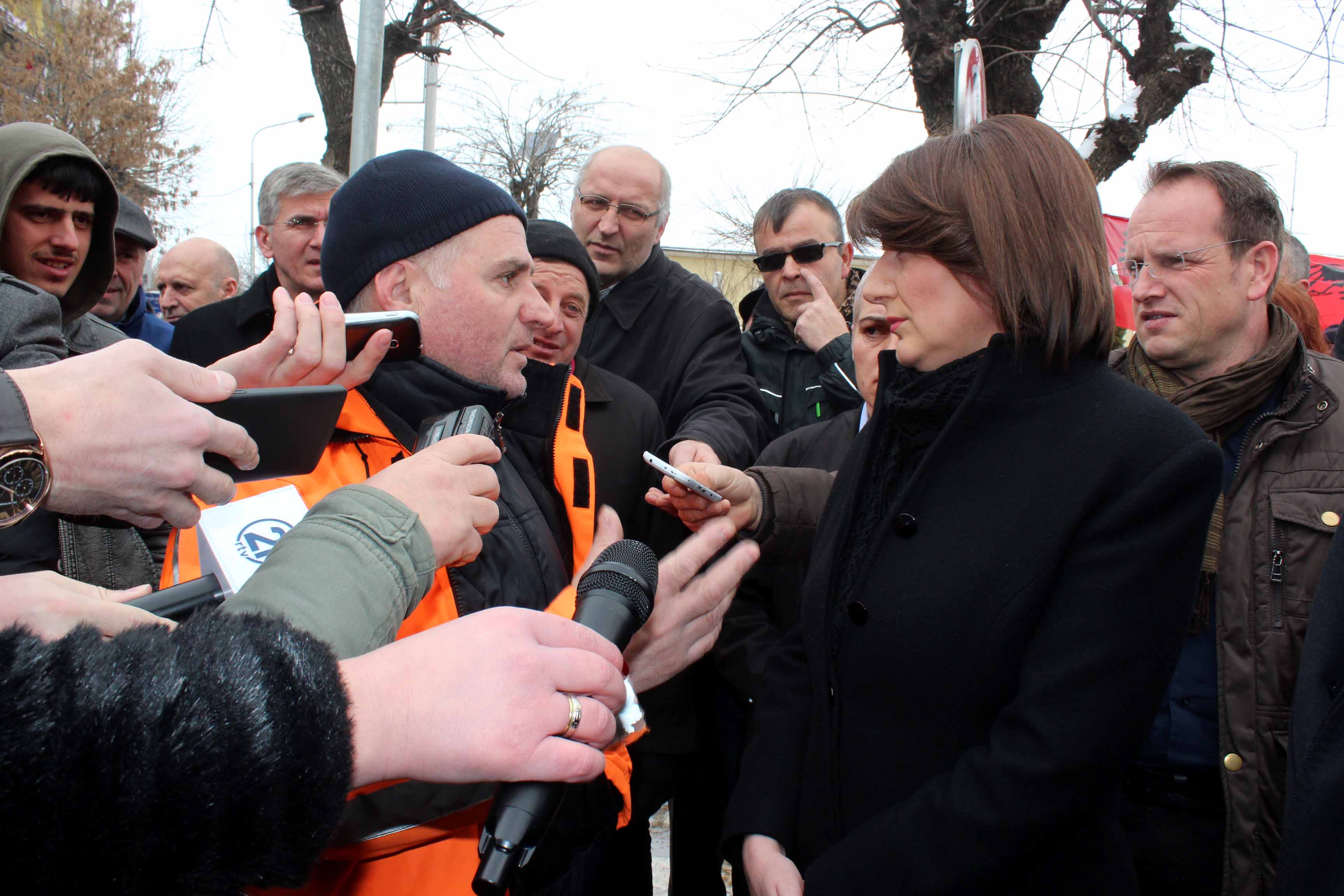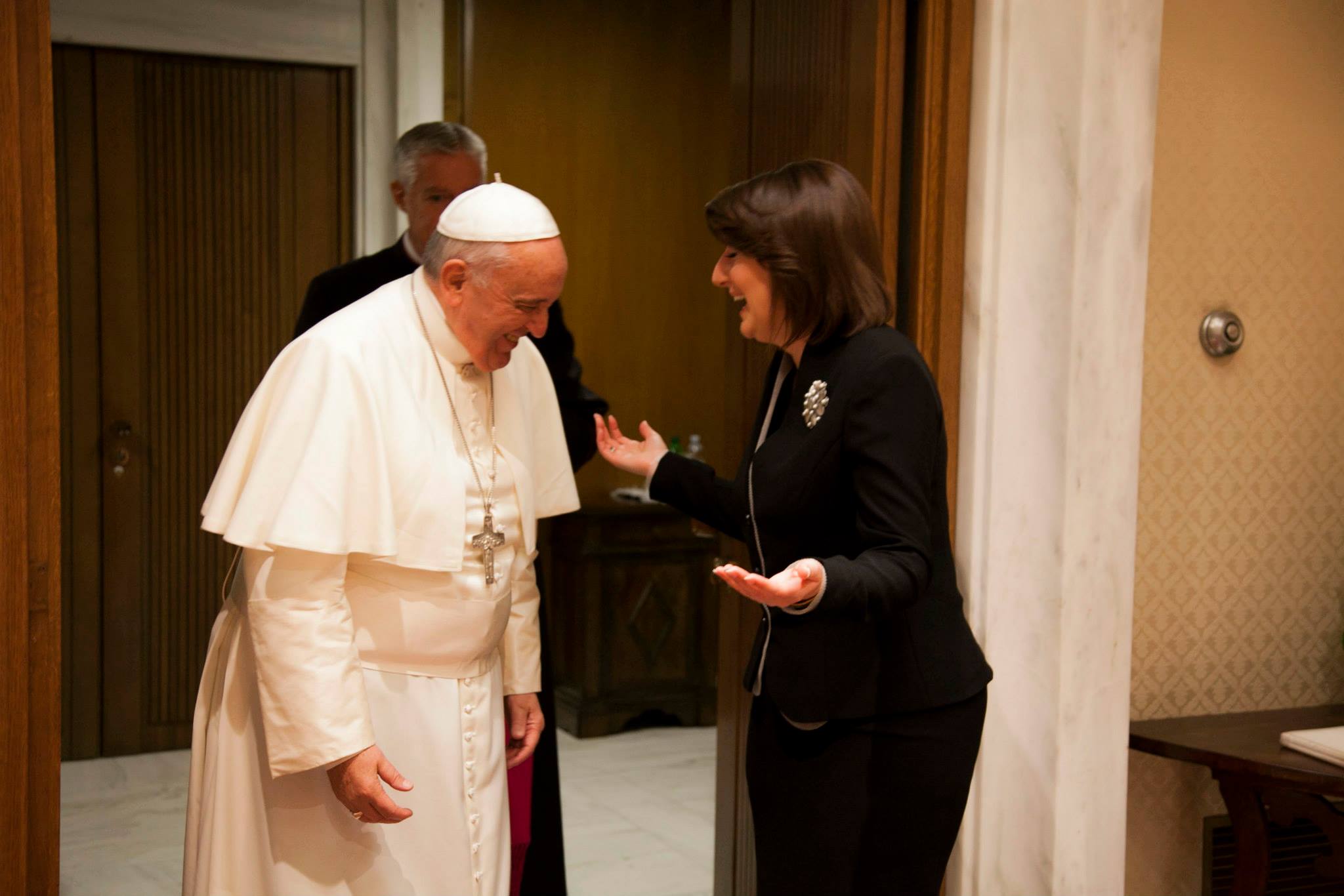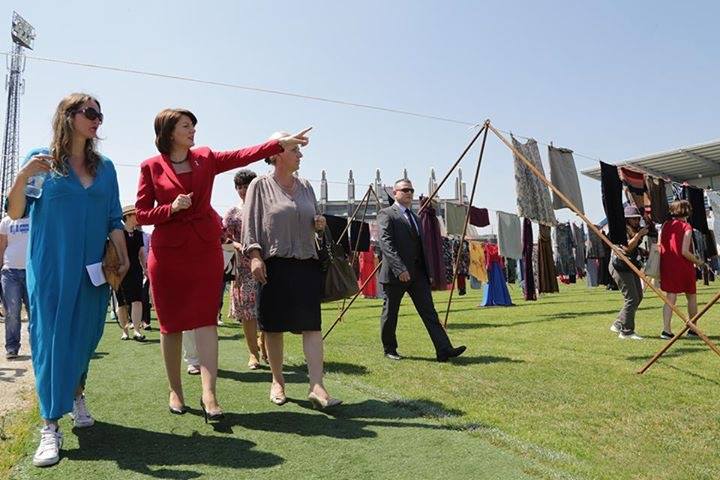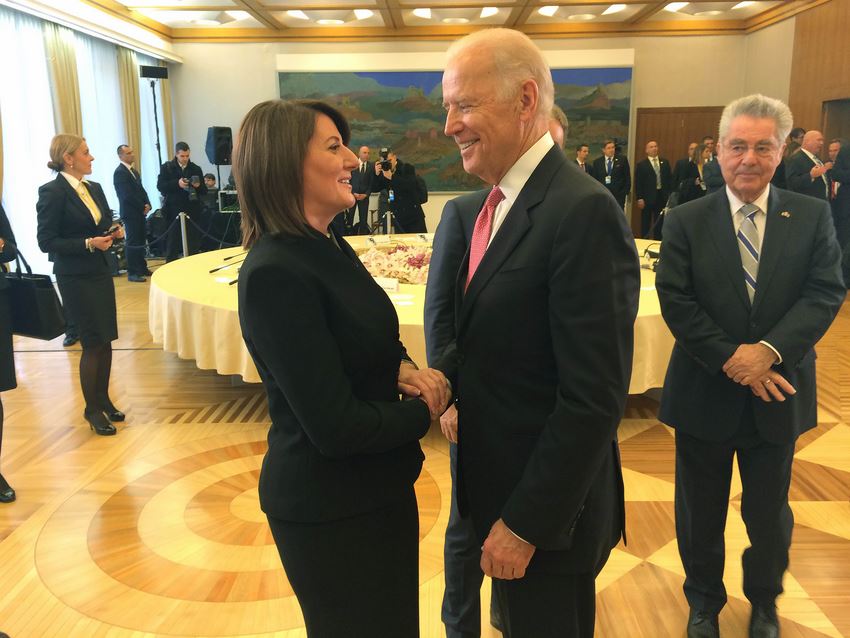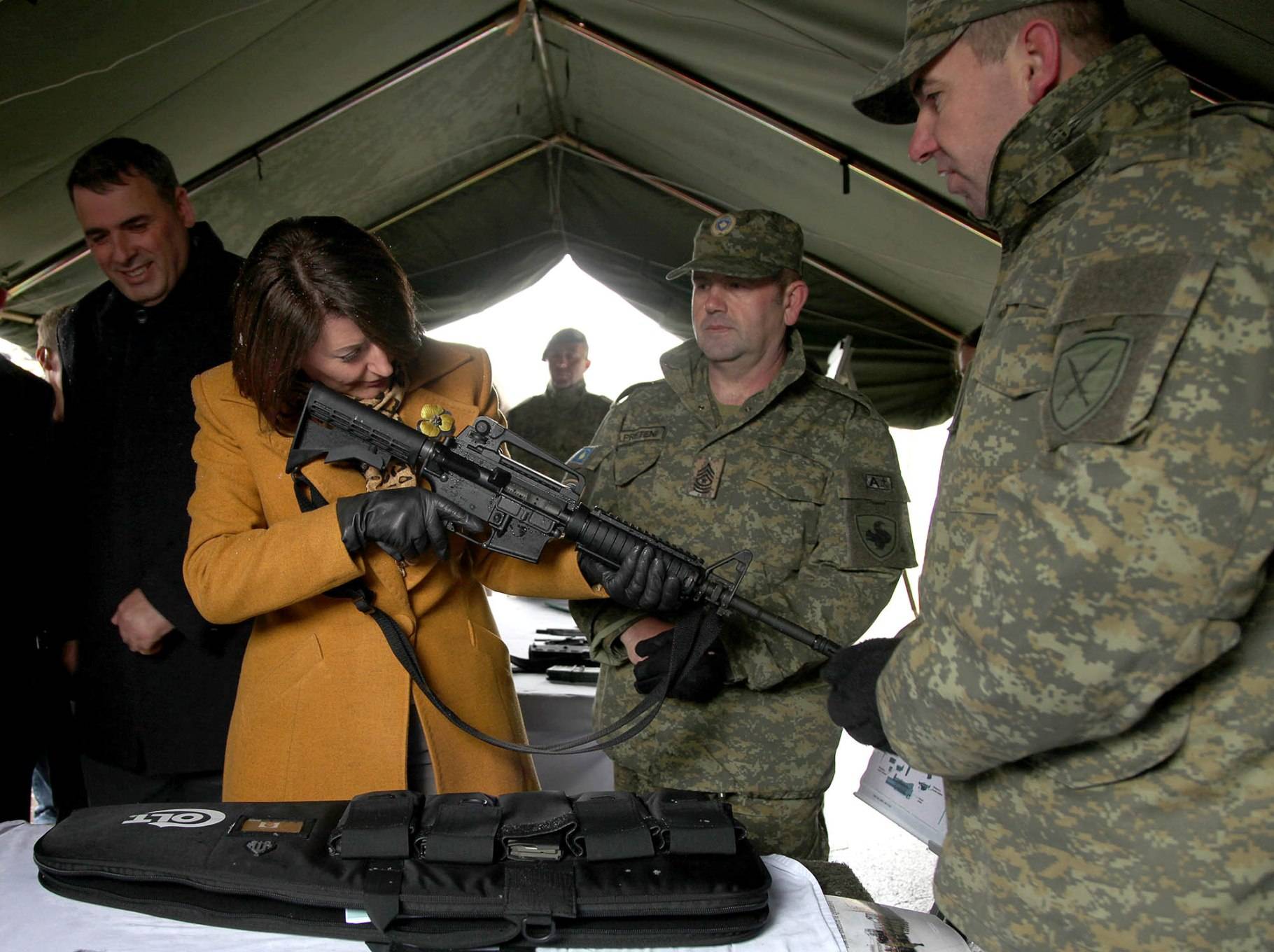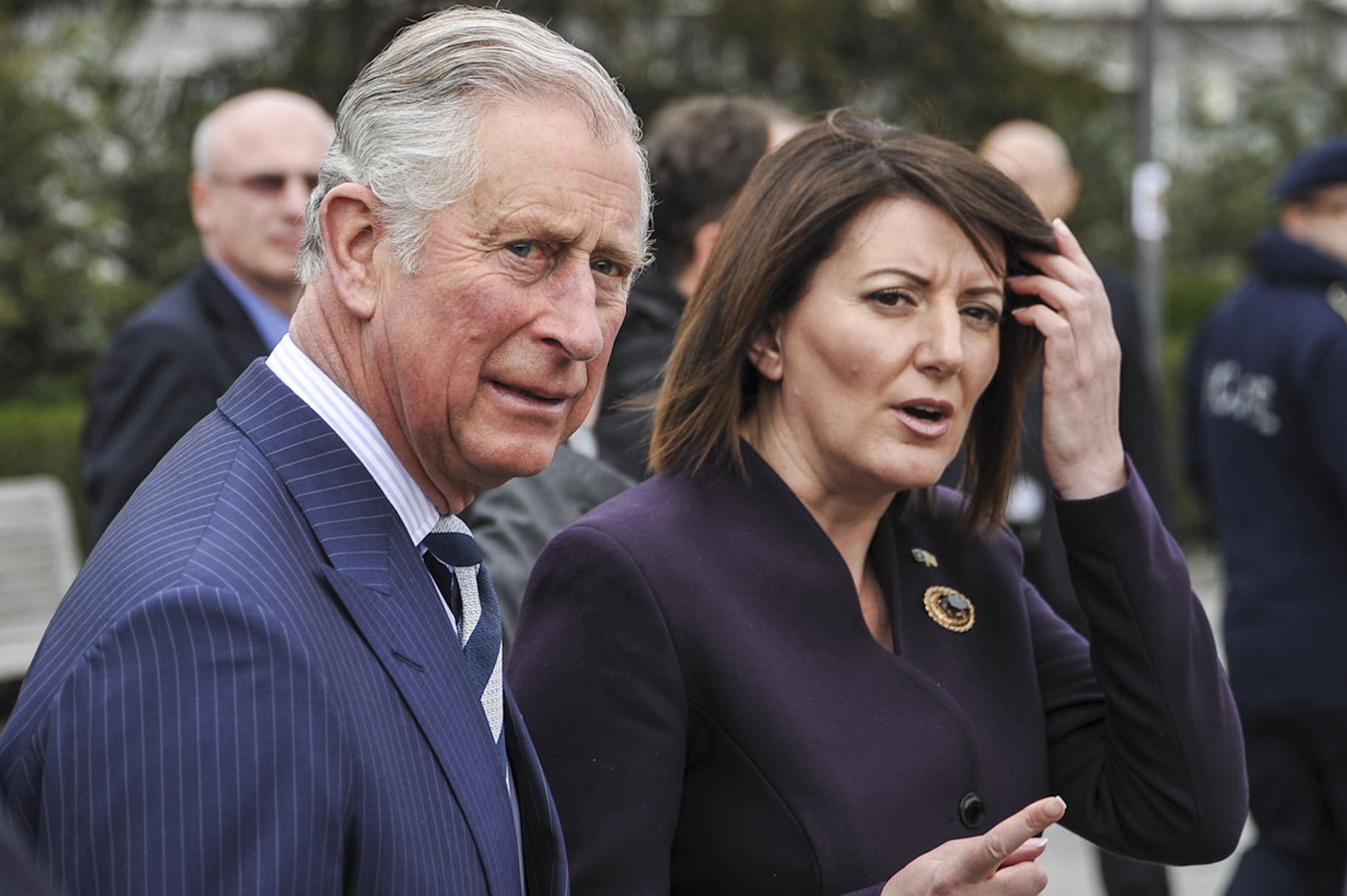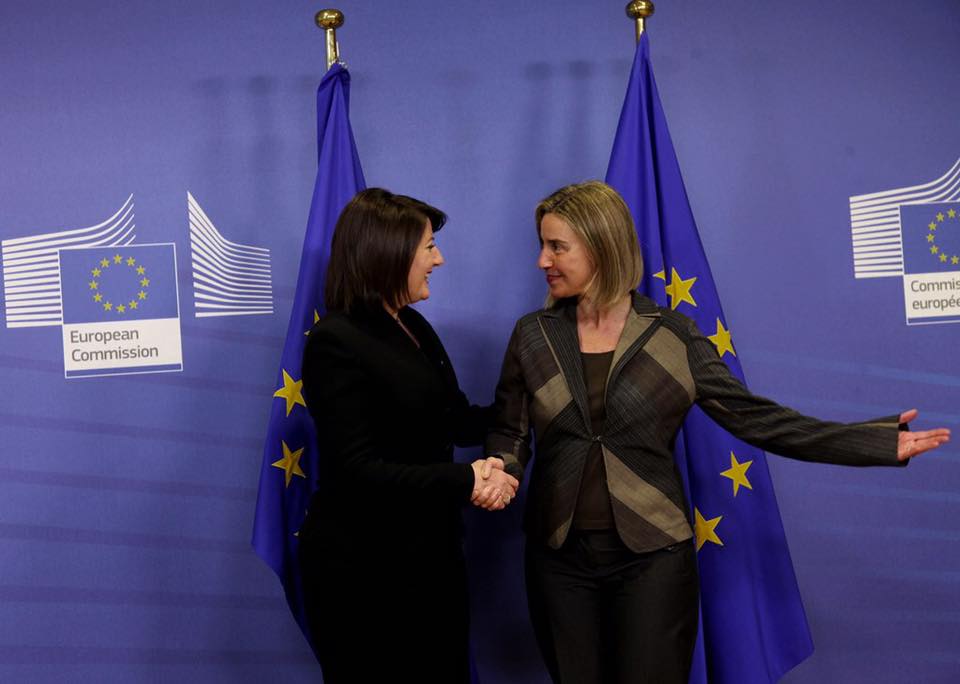 "Atifete Jahjaga woke up in the morning today not aware that her life would change. I know very well that that she never requested this honor. Despite of that, in accordance with her lifestyle hitherto, when duty calls she complies without hesitation," Dell said at the time.
Jahjaga did not begin her term in a new and unfamiliar job with the signature courage that characterizes law enforcement officers. She isolated herself for a while within the "tower" of the Presidency, not accepting requests from media to give interviews.
Despite that, when she gave her first  speech to the Kosovo Parliament, Jahjaga did not forget "the international friends" when talking about the negotiations with Serbia.
"Together with our international friends, we have have commenced a process of dialogue with Serbia… Since we cannot change the past, we will determine our future… The dialogue will be successful," Jahjaga said back then.
Jahjaga has the highest salary of any president the region. She also increased her wealth tenfold while in office.
In 2011, she declared 7,849 euros of assets in the bank and a vehicle valued at 6,000 euros. Five years later she has 86,000 euros in her bank accounts.
However, it should be noted that compared with the declared assets of other institutional leaders – especially real estate  – Jahjaga's property seems meagre.
Jahjaga handed over the president's office to Hashim Thaci, Kosovo's former prime minister and minister for foreign affairs on Thursday, April 7. It is unclear what the departing president will do next.
"I do not believe Jahjaga will return to anonymity," said Imer Mushkolaj, an independent political analyst. "I believe she will find a way to be part of public life, and considering the immense international support for her, it is likely she will represent Kosovo abroad in the future too."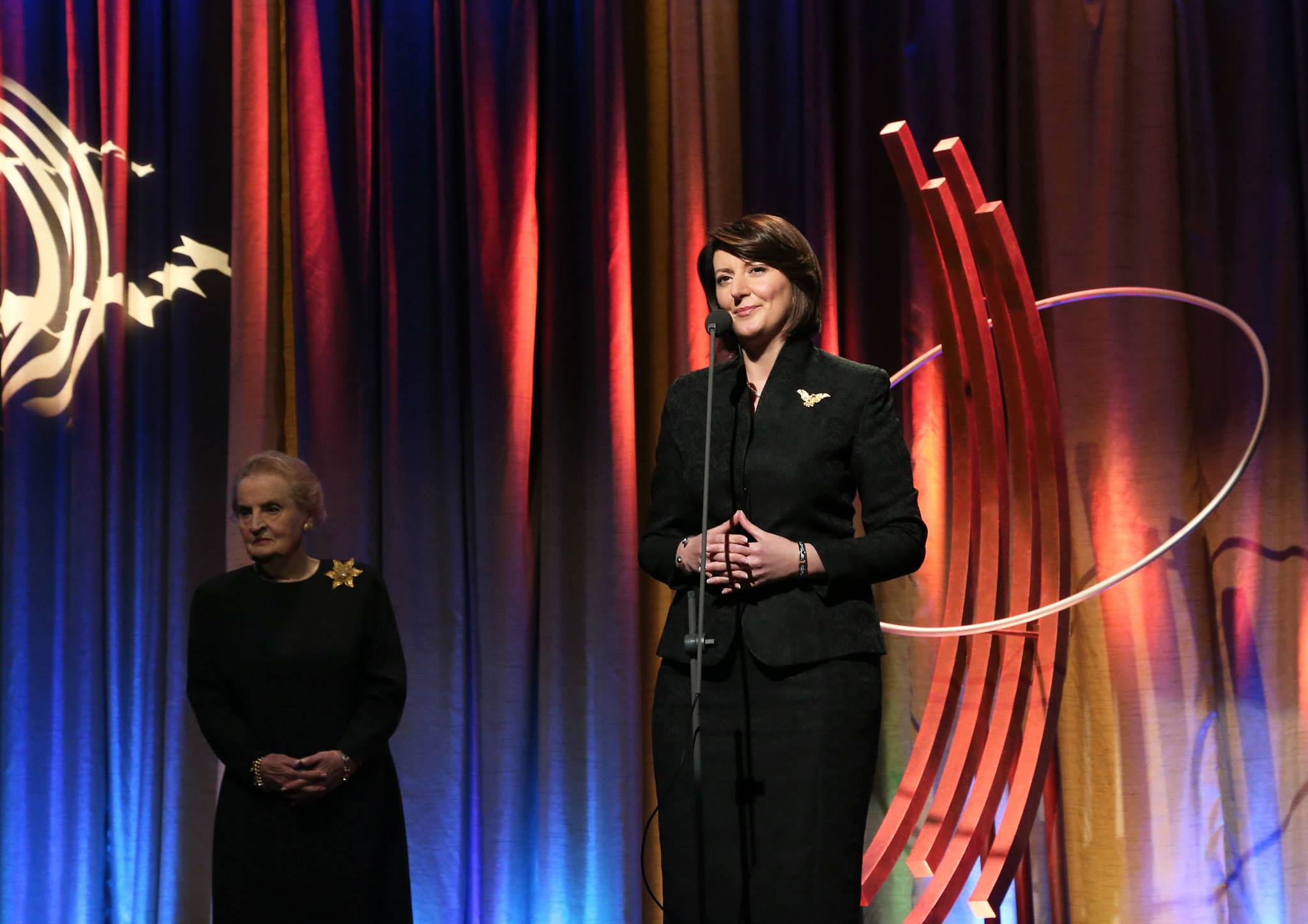 In September 2014, Jahjaga was awarded with the honor of "Leadership in the Public Sphere and Establishment of Peace" by the "Clinton Global Initiative," founded by former President Bill Clinton in 2014.
Ilir Deda, a former spokesman for President Jahjaga and now a member of parliament from Vetevendosje opposition party, says that she represented the country outside Kosovo  well.
"It is too early to evaluate what President Jahjaga will be remembered for. A point with which many agree is that she will be remembered for her splendid international representation and for her reticence in very important internal cases," Deda explains.
Jahjaga never lacked help from the United States during her time in office and she had frequent meetings with officials from the country.
In December 2011, she was warmly welcomed by then-Secretary of State Hillary Clinton. Encouraged by the visit, Jahjaga declared that stern measures will be instated to fight organized crime and corruption.
Two months later, precisely on Valentine's Day 2012, the President founded the National Council Against Corruption, an initiative that has had very little results.
"The anti-corruption council seemed to me like a meeting for the President to invite ambassadors so they could show their support," claims Enver Robelli, an independent journalist. "Unlike, say Stipe Mesic, who was vocal on specific cases of corruption,Jahjaga was never brave to ask for the arrest of a specific political figure."
"Kosovo is in its early phases of fighting corruption. A more inclusive approach and strategy are pivotal for securing concrete results in fighting endemic corruption in Kosovo," the 2015 Progress Report for Kosovo writes.
The word "corruption" appears a staggering 66 times in the 69-page report.
"Today, Kosovo has the same corrupt image as it did five years ago when Jahjaga came to power," asserts Robelli.
In September 2014, Jahjaga was awarded with the honor of "Leadership in the Public Sphere and Establishment of Peace" by the "Clinton Global Initiative," founded by former President Bill Clinton in 2014.
Last November, Jahjaga once again visited the United States after receiving an invitation by President Barack Obama to visit the United Nations General Assembly.
After returning to Kosovo from the Brdo-Brioni summit jointly organized by Croatia and Slovenia, Jahjaga met Vice President Joe Biden. This meeting lasted more than expected and delayed the group picture of the attending state leaders.
During this summit, when Jahjaga signed the mutual declaration. Tomislav Nikolic, the President of Serbia, looked away in a sign of protest.
Jahjaga did not appear to have been offended by this, saying it was not something worth commenting on.
President Jahjaga also visited the United Arab Emirates. She returned with a donation of 22 million dollars for a children's hospital.
While Jahjaga was lauded abroad she was seen differently by her fellow countrymen.
Politically weak, Jahjaga took a stand on the reappointment of a judge who had presided over a controversial domestic violence case, which led to the eventual murder of the victim. At first, in response to the pleas of the victim's family and civil society members who had publicized the tragic case, Jahjaga decided against the reappointment of the judge, who could have prevented the victim's murder. Jahjaga refused to sign his appointment, but when  the Judicial Council sent back his nomination for the second time she was forced to sign it, nevertheless.
"[Jahjaga] performed her job as best as she could: without any political support, often ignored and even blackmailed by politics," says Imer Mushkolaj justifying the limited role the departing president achieved to play.
On the other hand, Ilir Deda finds fault with her not insisting that the Vetevendosje, the Democratic League (LDK), Alliance for the Future of Kosovo (AAK) and the Initiative for Kosovo NISMA  post-election coalition, known as VLAN,  should have established a government following the stalemate created by the 2014 elections.
"Jahjaga's biggest failure regarding internal affairs was her refusal to accept VLAN as a political will of transition in Kosovo, a coalition that represented 70% of the Kosovar electorate. As a result, we experienced the mass exodus that occurred late 2014 and early 2015," Deda says.
Jahjaga was one of the few politicians in Kosovo who made an effort to halt the illegal migration. She organized a campaign, visiting Kosovar municipalities starting with the one's that were most affected. It was unsuccessful: some 132,000 Kosovars sought asylum in western Europe.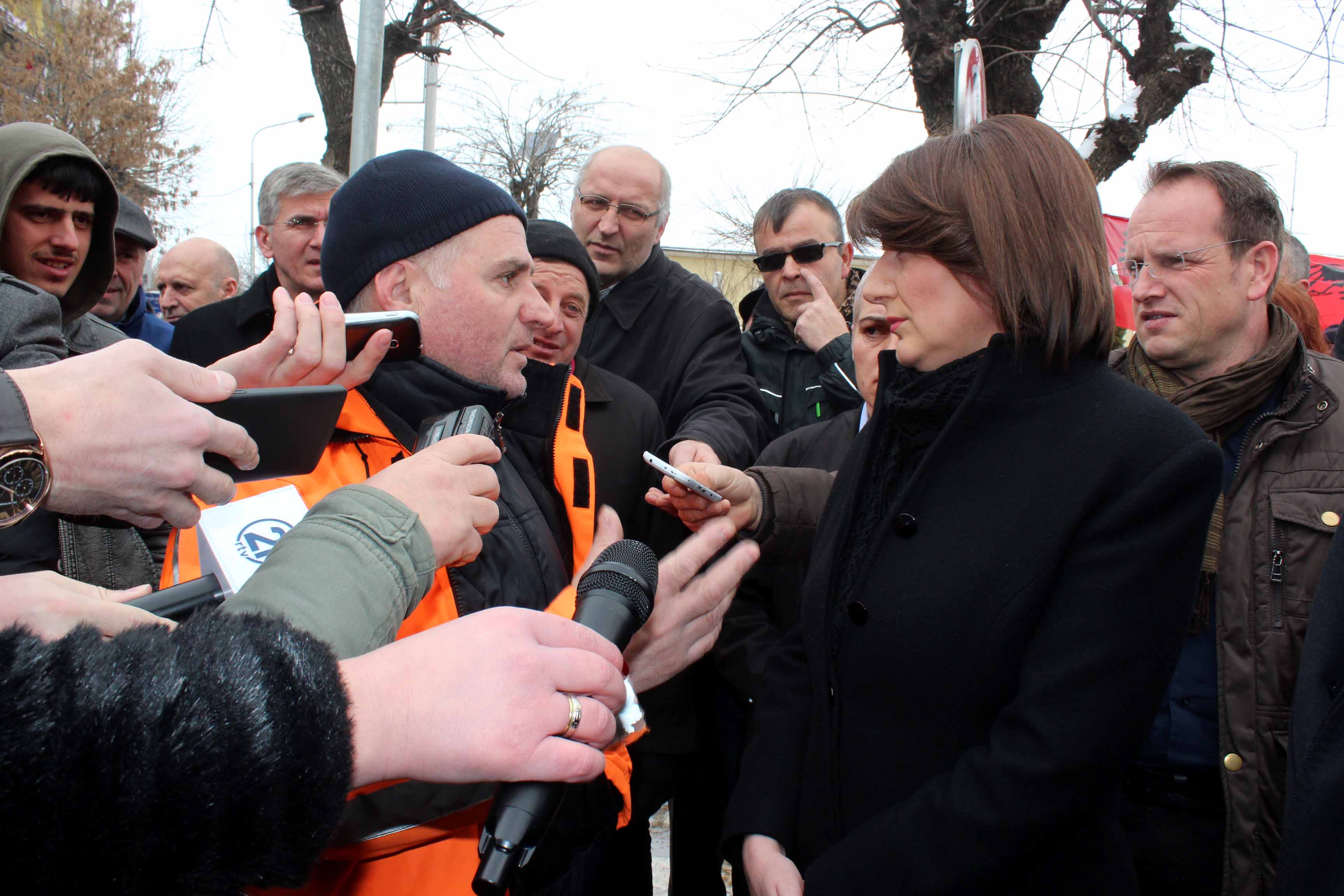 The wave of migration died down after Kosovars learned that they wouldn't be granted asylum. Around 18,000 Kosovars who left have been repatriated.
On the ninth of February this year, she met a number of local political leaders in order to find a solution to the political crisis. Ramush Haradinaj was the sole representative from the opposition, whereas attendees from the governmental coalition were Hashim Thaci and Isa Mustafa.
Jahjaga's ex-advisor Ilir Deda says that she did not utilize all mechanisms that were available to her as president.
"Solving the current crisis requires proposals. The competences of a president are significant, but neither them nor the office's authority have been utilized. The president should have offered proposals for working out the crisis. I wouldn't say that this made her a weak president, but it limited her political authority, especially because of her inability to confront the country usurped by the PDK," Deda explains.
Solidarity with victims of sexual violence
Jahjaga also worked towards equal rights and representation for women. On the 7th of March 2014, she founded the National Council for Survivors of Wartime Sexual Violence, but this too failed to give any significant results related to its cause.
"Through the Council's work, the issue of sexual violence during the war became an international issue," says Igballe Rogova, the director of the Kosova Women's Network (KWN).
Kosovar victims of wartime sexual violence have yet to be identified despite the fact that they are legally entitled to receive compensation for their suffering.
Robelli on the other hand argues  that because of Jahjaga and the Council the issue of rape victims is not a taboo anymore, but in reality not much has changed for the victims.  
In 2013, the Kosovo Assembly passed a law to include sexual violence victims as a category in the law defining the status and the rights of civilian and non-civilian victims of the war, against fervent opposition from MPs.
"The issue of the law to ensure women who were raped a pension, was more or less a show for the President, rather than substance, because today when she's leaving it is not clear how much money will sexual violence victims get, while we know very well how much [Kosovo Liberation Army] veterans get," said Robelli for BIRN. According to the law, KLA veterans benefit 170 euro a month.
Jahjaga also avidly supported the "Thinking of You" installation, curated by artist Alketa Xhafa-Mripa, which was dedicated to rape victims. After collecting large numbers of skirts and dresses from women and girls, Xhafa-Mripa displayed them at the Prishtina stadium to raise awareness about those who experienced sexual violence during the war.
Jahjaga donated a dress for the cause and said that people who have experienced such atrocities must not be shunned or excluded from society.
During her presidency, Jahjaga has faced adverse situations. In 2013, while visiting a religious temple, a picture of her in an awkward position started circulating on the internet.
Jahjaga made a court complaint through her legal representatives, claiming that the picture was modified.
It was not the last time Jahjaga was being attacked for being a woman. Last January, Jahjaga was depicted in a series of graffitis in the streets of Prishtina wearing only underwear and a police jacket. Her (poor) high school grades were leaked that same month.
The president did not comment on these cases as usual. Alluding to the grades, she stated that her past is not under lock and key. The graffitis were removed by activists from the Kosova Women's Network.
Deda said these actions against Jahjaga are a sign of the panic of other politicians who the possibility of her gaining political power.
"The disdain towards her was unfair and was utilized primarily by those who have captured the state and are afraid of the possibility of her gaining power. Despite of that, she withstood the disdain with dignity, which is telling of her character," Deda says.
Deda is convinced that Jahjaga did not make unpardonable mistakes during her office.
"Jahjaga did not make unpardonable gaffes, whereas Thaci and Mustafa undoubtedly did; let's not forget that they can't even speak English," Deda concluded.