Prishtina Insight moves to Tirana for a weekend to splurge on food and drinks, and so should you.
Tirana is my go-to place when I need to run away from the noisy and chaotic Prishtina. Even though Tirana itself is a hot mess, I tend to find peace in its wide, far-reaching boulevards, the crowds of people, and the honking cars.
Being flat and wide, more often than not your view stretches to the horizon, providing a liberating feeling of perceived infinity, and the 500,000 population means that the odds of occasionally meeting somebody you know are scarce, even if one is a native.
Though it is a mere four hours from Prishtina, Tirana seems completely different. Its Mediterranean climate, hot-headed people, crazy drivers, good Italian food and amazing cocktails are something that are practically non-existent in Prishtina.
Being twice as big as Prishtina, walking around is a bit of a hassle, since "it's close" usually means 15-20 minutes away, according to local conventions. I tried the municipality buses the last time I went to Tirana, which were cheap and nice to get around. Watch out for pickpockets though. Driving is a no-no unless you have strong faith in your driving skills and patience to deal with the insane traffic… and the often possessed drivers.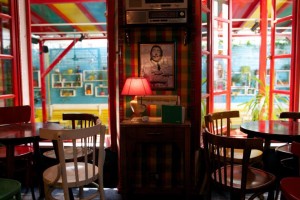 Radio Bar is the most up-to-standard bar I have ever been to in the Bllok area. During the day, your drink will be prepared by glove-wearing bartenders, as the veteran staff comes to work only after dark. It specializes in cocktails – so many that there is not even a menu.
My favorite thing to do when I'm in Tirana is go to Radio in the late afternoon and enjoy a Campari Spritz while catching up with friends in the bohemian garden outside. Radio during the day is a chill bar where you can have a cup of coffee. Radio can be pretty crowded during the night, but the drinks are worth it, considering it also sports a vast collection of superior spirits impossible to find elsewhere. The jazzy tunes, the dim handmade lamps, as well as the original vintage furniture and art relicts, gives Radio its impeccable nocturnal style: this place is all about the emblematic societal strains of gentlemanship and ladyship.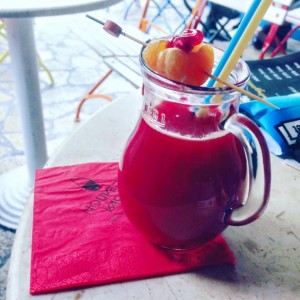 Named after the French cinematographic movement or after the French cover band with the same name, Nouvelle Vague is a cozy hipster bar located in Bllok, where you can enjoy cocktails – or even Kosovo's own Birra Peja, while listening to cool DJs. The last time I was at Nouvelle, as locals call it, I sat by the bar and spent an hour mesmerized by the bartenders making drinks. 
You can even order your drink based on how you're feeling, if you don't know what to choose from the long list of cocktails. Special attention is given to the looks of the drinks, with the multitude of decorations and fruits, but without risking to pervert the aesthetics of any drink with spoiled accessories and unnecessary jewellery. Colourful, energized and with its joie de vivre trademark, Nouvelle is the ideal place to embark in an experience of fine drinks and high spirits.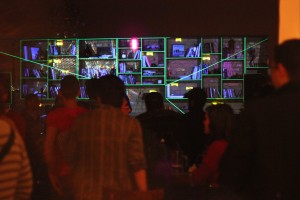 Tulla is arguably the only independent interdisciplinary culture centre in Tirana, coupled with a bar that also serves beers, spirits and long drinks of decent quality. It features an exhibition area for different art shows, and a space for musicians to perform. From urban photography and fine arts, to video visuals and installations, the variety of quality cultural offerings is intensely rich. When it comes to live concerts, you can get to explore even more unlikely genres such as rockabilly and electro jazz.
With events during most of the year, except during the suffocating Tirana summer, Tulla unveils myriad artistic experiences under the philosophy of universal culture and enriched awareness.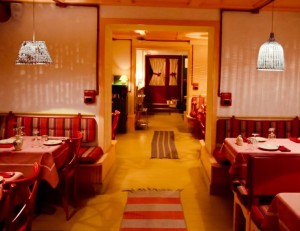 As my dining partner exclaimed, Pasta da Pucci is Italian food for internationals. I like to call it Italian food with a twist. The menu is always changing, but the base remains the same – pasta. The first time I went there I had chicken with wild fruits sauce and pomegranate salad. The chicken was something that I'd never experienced before. It was slightly sweet but also bitter. The second time I tried fusilli with grana padano, walnuts and pomegranate, and a divine cheesecake for dessert. The pasta was al dente and very creamy. The cheesecake was light yet creamy, with a strawberry ganache.
The place is always busy, but with some luck you can manage to find a table in less than five minutes.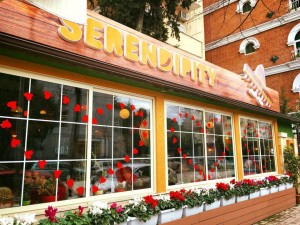 Serendipity is a Mexican restaurant that has the best Santa Fe spring rolls that my taste buds have ever seen. During the night there's usually musicians playing live music while you enjoy your margarita and Mexican food. I've tried their Jumbo Combo, which was a typical mezze/tapas with onion rings, chicken wings, baked potatoes, and the infamous Santa Fe rolls that are to die for. The Santa Fe rolls are made with chicken and black beans and several spices. Another time I ordered a chicken quesadilla, which was okay but nothing special. Warning: the hot sauce that is on the table is called hot sauce for a reason, as I learned the hard way.
Honorary Mentions
Proper Pizza
Now let me say that Proper Pizza in Tirana is NOTHING like the Proper Pizza in Prishtina. Arguably, the Tirana counterpart is influenced by Italy (while, only God knows where the one in Prishtina takes its cues from). My favourites include Pizza Macho with prosciutto, chives, Proper cheese, and 'macho sauce', and Pizza Rucola Parmigiano Crudo with crudo parma, arugula, parmesan and olive oil.
Noel
Located by the National Theatre and the Millennium Cinema, it is absolutely impossible to find this little place if one looks at maps, addresses or other conventional tools. The only way to get to Noel is by asking around the area. It's an underground tavern, frequented almost exclusively by people over thirty. The venue, managed by a lovely couple in their fifties, offers decent conventional Ottoman-Albanian food (such as qofte, salad presented as mezze), a limited variety of beers and spirits. The walls are entirely covered by black and white photographs of international and Albanian actors.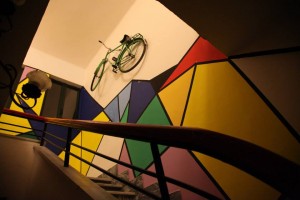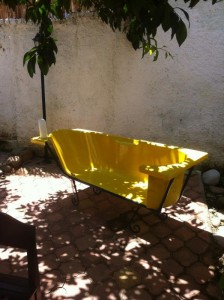 My favorite part about going to Tirana is the awesome experience at Tripn Hostel. They have a pretty nice front yard with wooden benches, a few couches – and my personal favorite –  a yellow bathtub split in half, repurposed as a seating arrangement. A table tennis and a few couches for watching 'the game' have been placed in the back yard.
There are a few shared-rooms with bunk beds, but there is also the possibility of booking a private room with a double bed.  The bathrooms are shared by everyone and there are six showers.
The prices range from 10 to 30 euros (for the private room), with breakfast included, which is actually very nice.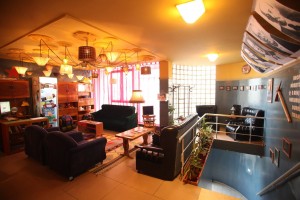 Last year, my sisters, cousins and I decided to take a long weekend in Tirana and we booked Propaganda Hostel.  The trip turned out to be nothing short of amazing. At the hostel, we had a shared room all to ourselves, with a private bathroom to boot.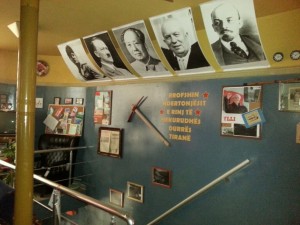 According to Propaganda's facebook page and as one can easily deduce from its name ,  the hostel also serves as a 'vivid museum documenting the legacy of the communist era in memorial of millions of victims.'The common area walls are decorated with communist-era relicts. If this sounds grim, do not be alarmed – the memorabilia serve as jests alluding to a world that Albanians of a different era inhabited. 
The prices range from 10 euros for mixed dormitory rooms to 36 euros for a private room.
Ervin Qafmolla contributed to this story.