Politically driven trials of terrorists, designed to polish up Kosovo's image in the world, are resulting in convictions based on the flimsiest of evidence.
Albert Berisha ponders over an espresso in a secluded Prishtina bar, thoughtful and sometimes gazing suspiciously at nearby clients.
The conversation is floating on the subject of universal justice, which according to Berisha, a practicing Muslim, is not limited to any given culture, religion or circumstances.
"Right or wrong is more than a formal institutional evaluation, it is embedded in the kernel of universal values, it is an inherent part of us," he deliberates.
To match these philosophical views, his Facebook profile features tributes to Anonymous, quotes from Oscar Wilde and similar posts.
Berisha, 29, who graduated in political sciences from the University of Pristina and holds a Masters degree from the University of Tirana, was arrested in 2014.
On April 29 this year he was found guilty of "participating in a terrorist organization".
During his trial, he admitted having travelled to Syria from October 6 to 20, 2013, to help the Syrian opposition in their struggle against Bashar Al-Assad's regime but said he never engaged in fighting.
According to the prosecution, he said he was sent to a base near Aleppo. "When they asked me why I was there, I said I wanted to help the Syrian people, but I didn't want to have anything to do with the likes of Al Qaeda," he told the prosecution during questioning.
Berisha said that when members of the group that controlled the area heard his answer, they laughed and said: "We're all Al Qaeda here!"
On realizing he had come to the "wrong place", Berisha said he pretended to be sick and asked to go back to Kosovo. His request was refused, and he was told instead that he had to stay there at least three months.
"I faked an SMS on my phone pretending a close relative was very sick and asked to have my passport back… and eventually it was given back to me," Berisha told prosecutors, saying that he immediately returned to Kosovo.
"I spent nine days in Syria and now I am a terrorist," Berisha chuckles bitterly, looking at his coffee cup, now empty. He says that the massacres and abominable injustice suffered by Syrian civilians had pushed him to travel to the conflict zone.
"I took an emotional decision, and although I never tried to join any extremist groups, now I am paying a high price for it," he noted adding that he is deeply disturbed by the actions of terrorists in Syria and Iraq.
The prosecution acknowledges that Berisha spent only a few days in Syria. But it still charged him with participating in a terrorist organisation, namely Al Nusra.
The indictment holds no other evidence against Berisha apart his statement, which basically denies involvement with terrorist groups.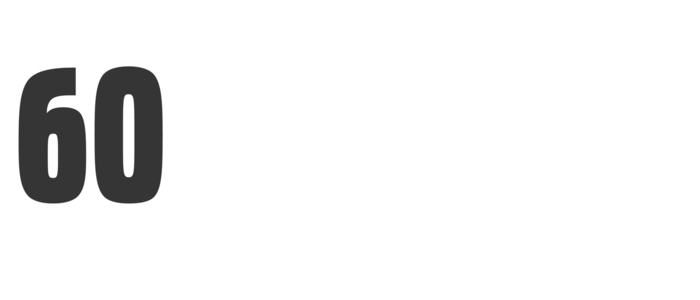 En masse prosecutions and flimsy indictments
Albert Berisha is not alone in his ordeal. To date, Kosovo holds the European record in terms of terror-related crackdowns, with a total of 120 arrests and some 60 suspects facing trial.
According to security authorities in the country, about 300 Kosovars travelled to Syria and Iraq, of whom some 130 returned home.
Kosovo adopted a new law on March 2015 that makes fighting in foreign conflicts or participation in military formations a criminal offence.  However, as most suspects currently on trial are accused of having fought in Syria and Iraq in 2013 or 2014, they cannot be tried under the new legislation.
The courts have used older articles of the Kosovo criminal code that address terrorism to prosecute and try these suspects.
Dozens of suspects have already pleaded guilty and expressed remorse, though their exact number is unknown. Of a group of 32 defendants tried together on terrorism charges, 18 have pleaded guilty.
Several suspects BIRN has talked to and at least two lawyers have admitted that the Kosovo judicial officials forced them to admit to alleged crimes in order to be released from detention.
Currently, at least 35 suspects enjoy more lenient custody measures, such as house arrest or probation.
Arrested in July 2014 and charged with "recruiting for terrorism," Irfan Haqifi pleaded guilty and was subsequently released and placed under house arrest.  This happened despite the abundant evidence against him and a problematic family background.
Irfan's brother, Ridvan, a former imam from Gjilan, is allegedly the leader of Albanian fighters in ISIS. In June 2015, Ridvan appeared in an ISIS propaganda video in which he vowed to 'punish infidels' in the Balkans.

"You will be frightened and terrified in your dreams as you sleep. We will kill you with the permission of Allah. We will come with explosive belts," declared Ridvan Haqifi, prompting Kosovo and Albania to heighten security measures and declare a state of alert.

The Special Prosecution did not respond to BIRN's inquiries whether they had conducted any evaluation on the level of threat that specific suspects pose before the court had decided on custody measures.
Like Irfan, most suspects have been realeased but unlike him, not all are confronted with concrete eveidence. Some of the indictments would be entertaining if only the affected were fictional characters. Since the accused are real persons, the indictments can only be considered disturbing.
Jeton Hajdini, from the city of Mitrovica, also on trial for allegedly participating in ISIS terrorism has an indictment that is just one paragraph long.
It says his passport was stamped in Istanbul and that photographs of Bin Laden and of Hajdini in military fatigues and wielding a Kalashnikov (in an unknown location and without insignia) were found in his phone.
Hajdini, who denies the charges, says his passport got lost and that he has not left Kosovo in recent years.
"When I moved my things to my new house, I noticed several of my belongings were missing, the passport among them," he said.
He added that he also challenged the prosecution to check the airport's security cameras to prove whether it was him who used the passport.
Hajdini, a KLA veteran, also maintains that the pictures found in his smartphone of him wielding different weapons were shot in Kosovo for "manly purposes when we used to go with friends to the woods."
The scant prosecution evidence makes the claim that the defendant fought in Syria a long shot.
Another question is why he was accused of joining ISIS and not Al Nusra – or even "Harausham", an organisation that a previous BIRN investigation found not to exist, despite two Kosovars having being found guilty of joining this fictional terrorist group.
The prosecution could have accused him of having links to any terror group, since all they have is one photo of Bin Laden and one more of a Kalashnikov.
Hajdini was arrested in August 2014 and was released from detention in May 2015, after nine months in detention.
He claims the authorities pressured him to admit charges so he could be allowed to go home. He insists he did not bow. "I will never confess to something I didn't do," he said.
Another defendant, Jetmir Bushi from the town of Hani i Elezit, who is also accused of having joined ISIS, has a more "solid" indictment: it is a few paragraphs long, not just one.
The key evidence on him was an array of SMS messages that he allegedly received while fighting in Syria.
In the messages, that cover a timespan of several months, he was repeatedly invited to join jihad and not to shy away from jihad's "gracious blessings", and similar propaganda.
No replies to those messages were found in his mobile, however.
It is also unclear why a person who was already partaking in jihad – according to the Kosovo prosecution – would get an array of messages urging him to join a jihad.
Enis Begolli from Mitrovica was sentenced to four years in prison by a first-instance court in Pristina after being accused of having joined ISIS.
They got him after another defendant confessed to having travelled with him to the Syrian border.
The witness is also quoted in the indictment as saying: "I don't know what happened with him [Begolli] after we were separated." No other evidence was produced.
There are at least 10 Special Prosecution indictments like these, out of around 60, which are supported by similarly weak evidence.
In some cases, defendants are accused of having joined both ISIS and Al Nusra – two warring factions in Syria – without solid evidence.
Over the last months, the prosecution has consistently ignored or refused to answer questions that relate to these indictments.
Kreshnik Gashi, a legal expert on criminal cases and presenter of the Justice in Kosovo (Drejtësia në Kosovë) TV show, notes that if the prosecution really intended to tackle terrorism and violent extremism, they should have collected sound evidence on the role of the suspects in the conflicts in Syria and Iraq.
"It should have been proved beyond doubt whether they were involved in armed clashes, in terrorist propaganda, in providing logistics for the groups, or whether it was the case of individuals who did cross into Syria but did not engage in terrorist activities," Gashi said.
Gashi argues this is not the case with many indictments that he has seen first hand, which were inadequate or in some cases, "proved nothing else but a total lack of evidence.
"Instead, the prosecution has taken the easiest way around, with indictments supported by the data of the Turkish police that the defendants crossed the Syrian border, the suspects' statements or some photograph, but without providing details of their activity in Syria," he said.
Asked about these cases, Shpend Kursani, author of a research from the Kosovo Center for Security Studies on the causes and consequences of the involvment of Kosovo citizens to join conflicts abroad, said that he was struggling to understand the actions of the Kosovo authorities regarding terror-related cases.
"Comprehending the logical cycles of Kosovo judicial authorities in handling these arrests and indictments is an interesting matter that needs a deep study," he noted, ironically.
Kursani says that while several violent extremists were indeed arrested in the process, others were detained hastily and with little evidence. He believes the motive for this faulty crackdown was political.
"Kosovo politicians want to be internationally applauded as champions of the war on terror, and this is why we have this volume of clumsy arrests and indictments," Kursani said.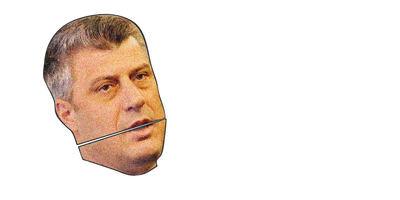 On September 17, 2014, when Kosovo's crackdown on alleged terrorist was at its peak, the US Ambassador to Kosovo, Tracey Ann Jacobson, in a statement on Twitter, hailed Kosovo for "its proactive approach against foreign fighters and extremism".
A few days later then Foreign Minister and Deputy Prime Minister, Hashim Thaci, now the President of Kosovo, published an op-ed that bore the title "Kosovo is fully behind America's fight against ISIS".
Thaci wrote that the most recent attacks against Kosovo came from those who claimed the country was becoming a safe haven for Islamist radicalism and an exporter of foreign fighters to Iraq and Syria, noting: "These claims are far from the truth."
"In two separate police actions, we have arrested 45 suspected militants as well as individual imams who sponsor, advocate or support the hardliners," Thaci wrote.
He went on to saying that although the majority of the population in Kosovo "declare themselves to be Muslim", their love for America was unwavering.
"Kosovo is also one of the most pro-American nations on earth. Driving from Pristina airport to my office in the centre of the capital, you must pass through Bill Clinton Boulevard, George Bush Avenue and Bob Dole Street," Thaci wrote.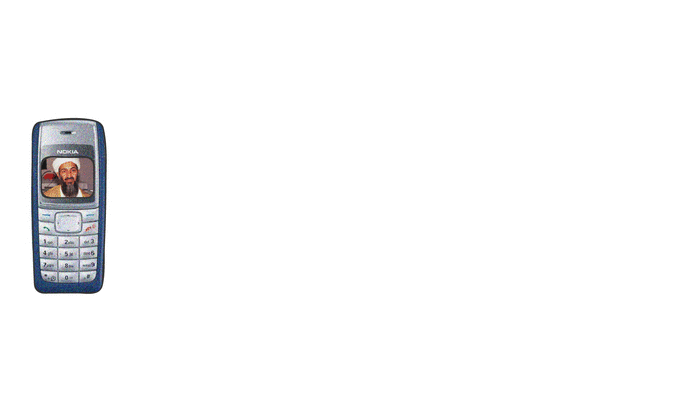 How (not) to handle a hot potato
Vehbi Bushati, vice director of Albania's anti-terror unit, says that one of the main challenges in addressing violent extremism is "not to attack Islam and Muslims.
"We have only targeted the heads of recruitment for terrorism after lawful monitoring and after acquiring abundant evidence. Everything was done by the book," he said.
In March 2014, the Albanian authorities arrested nine suspected of recruiting some 70 Albanians to fight in the conflict in Syria.
A first instance court in Tirana in May 2016 found them guilty and handed down jail sentences of 12 to 18 years.
Bushati fits the typecast of a hard-boiled cop. Firm-faced with a strong jaw and piercing eyes, he holds a thin cigarette between his teeth.
"Many of the returned [fighters] are victims who got manipulated by the recruiters and other propaganda, therefore we have included some of them as witnesses or collaborators of justice," he explained.
Bushati noted that since several of these persons "pose a potential danger to Albania's security, close monitoring has been put in place", but they have not arrested any of the returned fighters so far, although some 100 Albanians have travelled to join the conflict in Syria and Iraq, according to authorities.
The anti-terror official argues that imprisoning returned fighters who pose no direct threat brings no benefits, and rehabilitation measures should be applied instead.
"A wide-ranging intervention from all relevant institutions and the society at large is imperative to tackle violent extremism and de-radicalisation. If this issue is left to security authorities alone, we will fail," he notes.
A judiciary official from Albania, who spoke on the condition of anonymity, said that simply putting religious extremists in jail does not solve the problem and may produce more adverse results.
"My real problem is not some poor fool who got radicalised and learned how to aim and shoot a Kalashnikov in Syria and then returned home disappointed, but what happens if he radicalises a professional hitman in jail", the official said.
"This is a nightmarish scenario, an eventuality I cannot accept; these career criminals possess both a repugnance for institutions and a capability to inflict serious damage, and the prospect of them being radicalised is disquieting," he said.
Kosovo justice institutions may have done the opposite, by keeping in prolonged detention several dozens individuals suspected of having joined the conflict in the Middle East.
Some were kept in detention up to one year, and shared collective spaces with other suspects, some of whom were being detained for serious crimes.
Skender Perteshi, researcher and project officer at the KCSS, previously told BIRN there were indications that some disillusioned returnees were being radicalised again after being put in detention, and some of them may had managed to inspire other prisoners.
"This is a real issue… a concrete plan is needed to address returned fighters. Prison is not a universal solution to the problem and in some instances it may prove counterproductive," he warned.
A Kosovo political activist who asked for his name not be disclosed, and who was detained a few times for engaging in opposition protests in Prishtina a few years ago – and detained again during the end of 2015 and the beginning of 2016 – said that he had noted an "increase of beards and praying carpets in detention.
"I don't have a problem with Islam or any religious observance, but it worried me, seeing inmates detained for violent crimes becoming religious practitioners while being associated with terrorism suspects," he said.
The Kosovo government published an anti-extremism official strategy, Prevention of Violent Extremism and Radicalisation Leading to Terrorism 2015 to 2020 – in February this year, which represents a set of reasonable objectives and approaches.
Whereas the strategy focuses on measures outside of rule-of-law agencies to tackle radicalisation, including religious education and multi-agency awareness-raising campaigns, no action plan has been published yet.
Kursani is pessimistic about the government's ability to implement this strategy or any comprehensive de-radicalisation measures.
"I don't have much of a hope that the government's plan will work, because they have fallen short of understanding the core problem. The substance of their discussions is very superficial, placing all blame on religion, as if Islam was born on September 11," he said.
"In the name of the people…" – Judge Aferdita Bytyqi, solemnly started to read the verdict on a terrorism-related case in the Basic (first instance) Court in Prishtina on April 29.
The court sentenced nine suspects for terrorism-related crimes that day, part of a bigger group of 32 suspects who were being tried together.
Albert Berisha was among the defendants. He stood immobile as the judge read his name and announced the sentence: three and a half years in prison.
Before sentencing the men, Judge Bytyqi's office released a timetable of the court's hearing in March, and wrote the name of the case as, "The ISIS-es" ("ISIS-at" in Albanian) – a derogatory term that at best is offensive to the suspects, and indicates a clear disregard for the presumption of innocence.
The sentences ranged from six months to four and a half years in prison.
The legal expert Kreshnik Gashi says that in the absence of evidence, courts either give low or even absurd sentences for defendants, some of whom have admitted having been in Syria but said they did not engage in terrorist activities.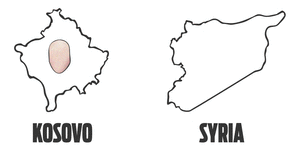 The same zeal of judiciary institutons, however,  is not visible in other criminal cases in Kosovo. When the EU proposed the visa liberalisaton for Kosovo on May 4, it also made sure to impose concrete results in the fight against corruption and organised crime as key a condition for a change in the visa regime.
A year-long monitoring of the Kosovo judiciary, conducted by BIRN Kosovo, found that dozens of corruption cases were left to expire in 2015 because they were left unattended to, mainly because of delays by the prosecution.
This is why the sentencing of 15 terror suspects to date appears an exceptional success for the country's judiciary, considering that out of around 60 suspects being tried, there was a guilty verdict for every four defendants.
The rest of defendants are still waiting for court decisions, but to date no defendant has been found 'not guilty' in terrorism charges.
Yet, the clumsy or non-existent evidence in the prosecution indictments and the subsequent guilty verdicts by the courts are only part of the issue.
The defendants' lawyers – most of whom are public defenders appointed by the state – in most cases tried to convince their clients to plead guilty, regardless of the evidence brought forth, according to several defendants.
Their indolence in not questioning the prosecution's lack of evidence and inconsistencies also created a perfect terrain for several suspects to be easily sentenced.
Albert Berisha is looking forward to his appeal although, unsurprisingly, he says his trust in the country's system of justice is now shattered.
As he leaves the courtroom alone, some shake hands with him to express sympathy. "I haven't lost faith… in a way or another, in this world or in the hereafter, justice will be served," he said, walking out of the building.
His Facebook posts have now transmuted from political activism to something darker. A threatening canine figure seems to be walking out of a digital poster facing the viewer. It reads: "Throw me to the wolves and I will return leading the pack."