Stuck at home and wary of shops, many Kosovars rediscovered their parents' skills at growing food in the backyard during the pandemic.
Cultivation of fruits and vegetables in gardens has throughout history been not only an agrarian activity but a way of life. With the modernization of food production and the creation of contemporary families, however, garden plots slowly disappeared as a social phenomenon.
But, during the pandemic, many colorful vegetable plots in the small corners and gardens were re-established. With the lockdown, such corners were created or recreated in backyards, which also helped many people overcome feelings of isolation.
To "break" up quarantine and to provide healthy food as a preventive measure against infection, and to avoid contact with things from outside, the Shala family from Trebovic, Peja, set up a nylon vegetable shelter in their yard.
Ever since they planted the first seeds in March 2020, the family has drawn the main source of food on their table from the "quarantine creature", their greenhouse.
From the beginning of spring until the end of autumn, they cultivate most of the vegetables that adapt best to the continental climate of Kosovo: tomatoes, peppers, potatoes, carrots, cucumbers, onions, squash and parsley. During the winter, they are ready for use. Although it is the beginning of winter now, the Shala family greenhouse is still green and they are still picking vegetables from it.
"We were lucky to turn this isolation into something positive, to make us feel good: ten minutes spent in the greenhouse to remove ten minutes of anxiety, misinformation, conspiracy theories about the virus, the reality of the time and many other things," Medina, one of the Shala family members, said.
Shala, who lives and works in Pristina, told BIRN that although the idea for the garden was created by her parents, the care of the plants made it easier for her to return from Pristina to Peja during full quarantine, the most stressful phase of her life.
Although she now dedicates five days a week to her job in Prishtina, she continues to take care of the garden in her hometown for two days.
"I see the dedication to the garden as a very big plus in psychological terms because in a way it has protected my mental health and that of my family," she said, expressing the satisfaction she has felt in mastering the craft and processing of homemade food.
Considering that the garden is not very big, the Shala family usually only has to take care of it in the early morning or late evening every two days, once by the whole family and once depending on who has the most free time.
They are far from alone in their rediscovery of home grown food. When the pandemic started in Kosovo, a woman from Slatina in Fushë Kosovë started reviving the craft cultivated by her grandfather. 
Launched just as a hobby during the lockdown – she is a teacher by profession – 45-year-old Arjeta, not her real name, says gardening has become one of her biggest passions.
"I do not think I will stop working in the garden. It helped me get through a bad phase of life," this woman who did not wish to disclose her real name said.
She no longer buys tomatoes in the market of Fushë Kosovë but cuts them from the greenhouse, which she takes care of herself. 
During summer, she grows peppers, cucumbers, strawberries, pepperoni, watermelon and melon. And in the autumn, she plants spinach and parsnips for use during the winter.
"Since I had the garden, I have not bought any tomatoes. I wait to ripen the tomatoes I planted," she said.
She devotes up to two hours a day to the care of the plot where she plants vegetables. Initially, she cultivated vegetables for her family and relatives.
"When you plant them, there is more work, because they require more care. Then, as they start to grow, there is no problem, it is not very difficult," she explained, emphasizing that since she started growing her own food herself, she feels more secure for her family of six and their health.
"It is much better to have your own produce," she says about her greenhouse, which is 10 meters long, and 5 wide.
'Rebirth of gardens' – lasting trend or pandemic bubble?
From a "quarantine creature", the Shala family has turned the garden into a resource to benefit themselves and avoid buying items in the shops and supermarkets.
"I feel good that we eat organic vegetables, without feeling that someone has touched them, sneezed near them, that they are dirty, or have been sprayed or cultivated with chemicals and pesticides," says Shala.
Although they do not plan to expand the garden into a proper business from which they would profit, they do not plan to discontinue the garden, either. On the contrary, they feel motivated to continue investing time and dedication.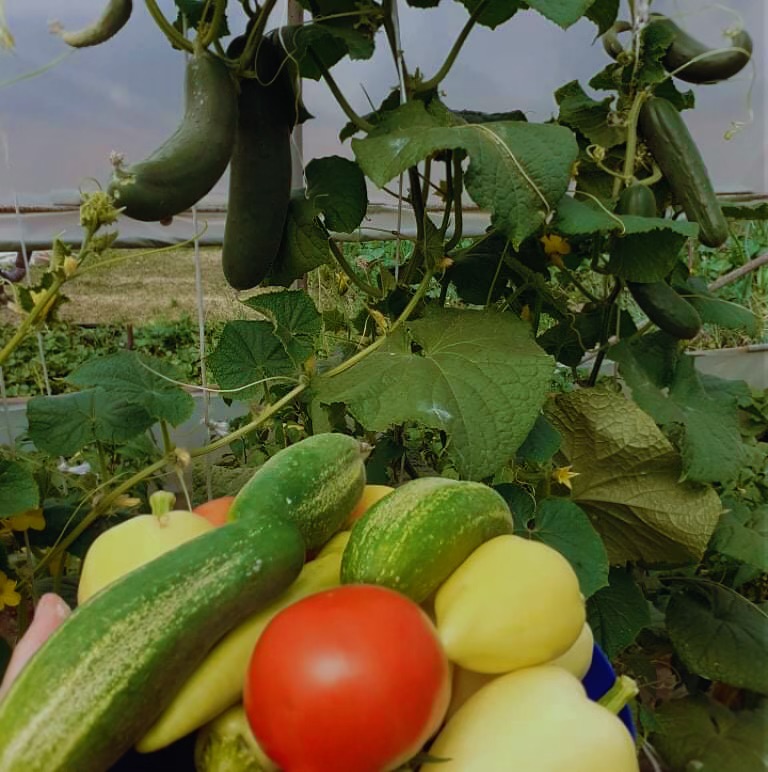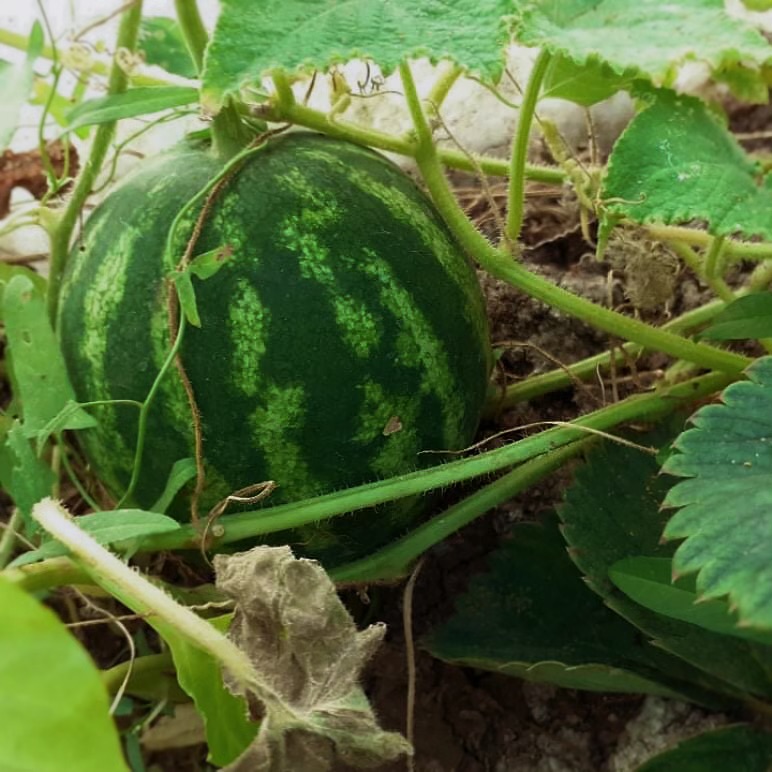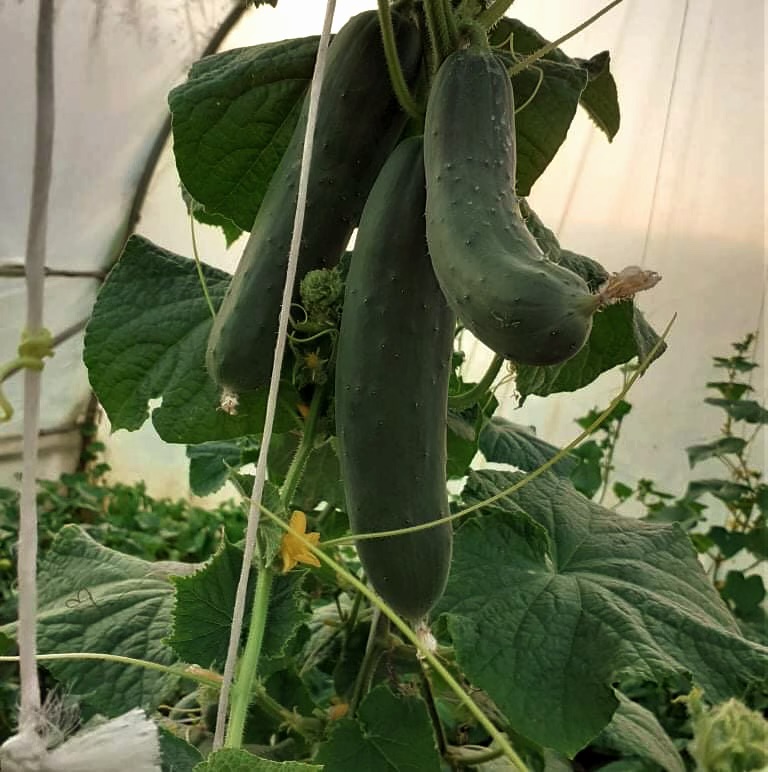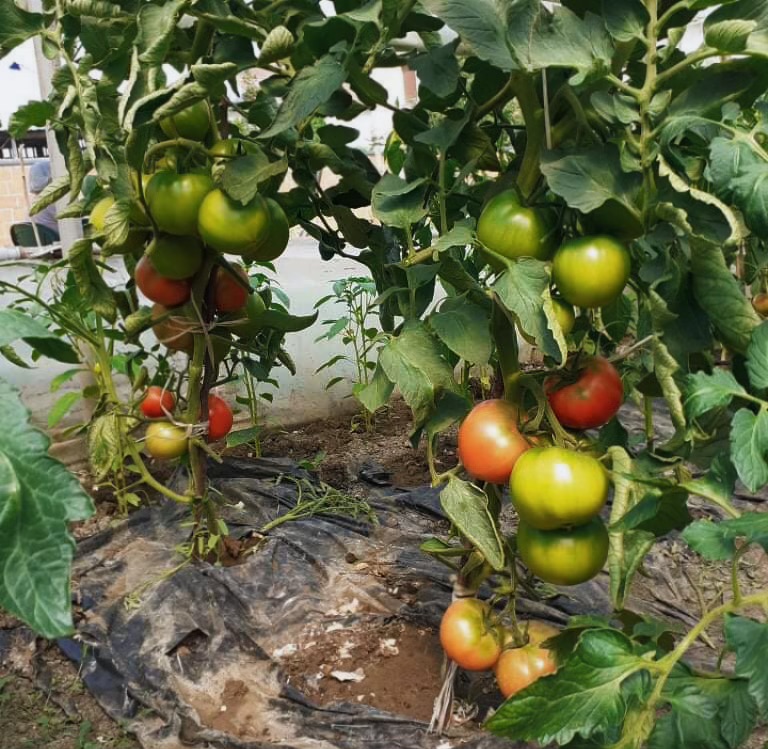 The head of the family from Slatina also has no intention to stop working with vegetables, and hopes to expand it into a business if she can get some additional assistance.
"If I could get an irrigation system, I would expand it into a business. Right now I need to irrigate the garden drop by drop," she said.
She considers a real business would also require help from the government, to produce more products than just her family's own consumption.
Fertile land with stagnant agriculture
Besides planting gardens, agriculture does not have much momentum in Kosovo, although it is a fertile land, due to its good geographical location, surrounded by mountains.
A professor of agribusiness at the University of Gjilan, Xhevat Sopi, says that, looking at the data of the Kosovo Agency of Statistics for agricultural production for 2020, the pandemic may have increased the growth of crops in the last two years.
KAS data say that in 2020, crop production increased by 8.3 per cent, compared to 2019. The increase may be explained by more production of cereals, plants, fruits and potatoes.
"Individual contacts with people from rural areas supports the hypothesis that quarantine influenced the return of gardens or orchards to cultivate for family life, or even increased agricultural activity in villages," he said.
According to Sopa, small household production has some impact on reducing imports but is largely symbolic. 
According to a survey on the economy by KAS for 2020, of a total arable land area of 188,371 hectares in Kosovo, about 10,115 are planted with vegetables in open fields, greenhouses and gardens.
He says the low number of households engaged in traditional agriculture reflects the low profits of small farms, high costs and other economic and social factors.