For doctors and mothers alike, breastfeeding sits in a precarious position between institutional negligence and societal prejudice, remaining one of the lowest-funded health issues in Kosovo.
Eight months ago, Dardane Mehmeti became a mother for the first time, yet it was the first days and weeks of breastfeeding that she describes as stressful, painful and overwhelming. From the beginning, she fed her baby with both breast milk and formula, and continued with this combination until her baby was five months old.
According to Mehmeti, she might not have enough breast milk to feed her son well, and the private hospital where she gave birth gave her very little direction on the steps she needed to take, leaving her unprepared when it was time to return from the hospital.
"I felt pressure when I went back home," she said. Unsolicited advice from every visitor on how to feed, dress, bathe, put the baby to sleep, the superstitious beliefs, the generalization of women's experiences in birth and motherhood, the lack of intimacy. Even though the advice was well-intended, Mehmeti said, it became too much to handle.
"I think it was this pressure that made me not have sufficient breast milk," she said.
Mothers' emotional health and institutional support with breastfeeding are new notions and values for families in Kosovo. New mothers tend to be reduced to two categories during debate: women who are able to breastfeed, and women who cannot, and use formula instead.
Those who use formula are commonly considered either unhealthy or spoiled for making the choice, deemed easier by many.  
Breastfeeding is a complex process, especially in the first few weeks, and multiple factors have to be taken into account when discussing it both as a public health issue as well as a personal one.
Mergime Batusha, a pediatrician at the University Clinical Center of Kosovo, QKUK, and a certified lactation expert, explained the complex and challenging reality for mothers in the first weeks after birth. According to her, it starts with their overall poor health condition right after birth, which in comparison with mothers' lack of information on breastfeeding, causes problems that can make them turn to formula milk.
"Some mothers might have had a C-section, an episiotomy intervention, some might deal with anemia, and others might have needed other interventions. They need time to heal and recover, and that poses difficulties for breastfeeding right after birth," Batusha explained.
Mothers' lack of information on how to breastfeed is another crucial element that can turn them to formula instead.
Nevertheless, she emphasized that no matter how big the problem, if the mother gets proper professional lactation help as well as support from her family, she can overcome the problems and breastfeed successfully.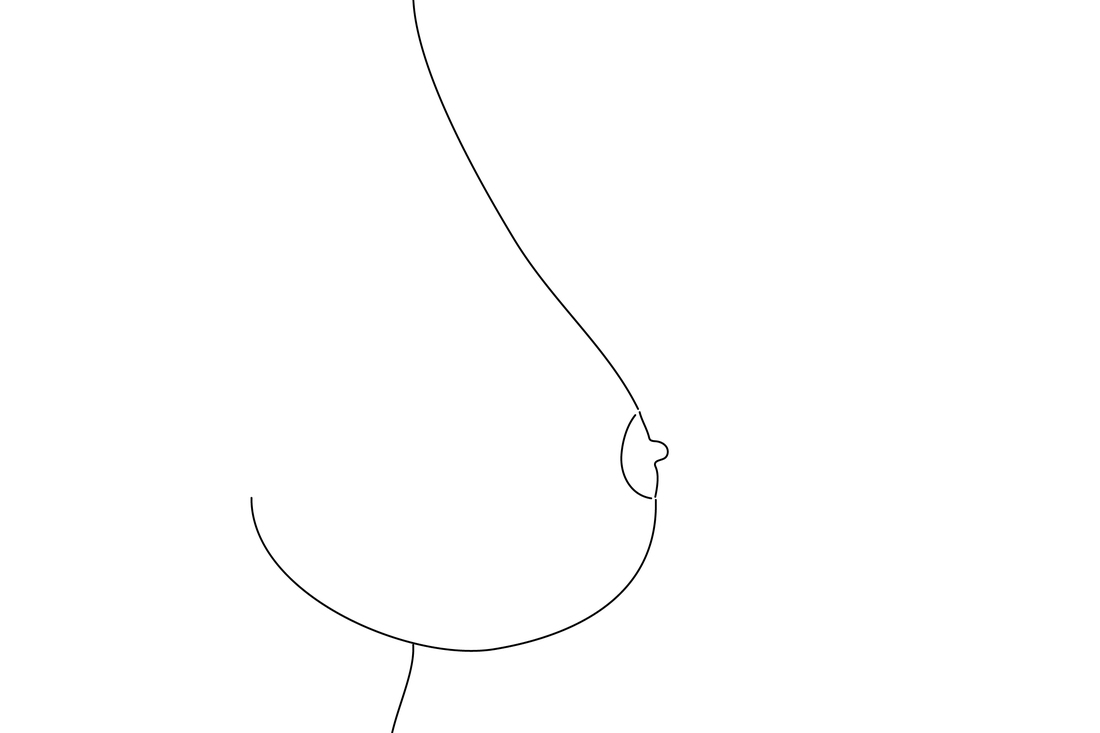 Krenare Imeraj, the mother of an 18 month-old baby girl, said that such support is incredibly important, particularly in the first weeks of breastfeeding.
"The first week was so stressful. My nipples were flat and the baby couldn't latch on properly," she said. "But my mother, a nurse at the department of pediatrics at QKUK, helped me get through the difficulties. She encouraged me nonstop and insisted that I breastfeed."
Such seems to be the requirement for professional support. You have to know somebody in the health department to receive support and gain access to the help you need.
Nexhmije Gori, a nurse at the neonatology clinic in Prishtina, argues that breastfeeding is not among the priorities of the public health sector in Kosovo.  
According to a survey with mothers and health workers that Gori carried out, mothers do not receive proper institutional support. Communication between health institutions is poor, and the number of health employees trained to deal with breastfeeding is very low, and there are no support and advocacy groups. Further, there is a lack of programs and literature in the Albanian language for proper information and awareness raising.
Further, Gori points out that breastfeeding advisory centers are a basic necessity that mothers should have at their disposal, but have not provided all mothers with the support they need.
"Due to the difficult economic conditions in our country, many mothers cannot afford to make such care a priority," she said. "They are often forced to come up with a solution and do what they personally think is right instead of running after professional help."
This institutional negligence and lack of lactation support has resulted in activists, doctors, and other individuals coming together through online platforms to encourage breastfeeding and help mothers overcome their problems.
Fitesa Asllani is a breastfeeding advocate in Prishtina. She is currently in the process of becoming a certified lactation expert through Le Leche League, a non-profit NGO that organizes advocacy and educational training related to breastfeeding.
Asllani founded and directs the Facebook group "The Coalition for Breastfeeding, we support mothers". On a voluntary basis, Asllani, along with a group of other mothers as well as medical experts, offers evidence-based information and gives advice and support to mothers who seek help and guidance regarding the challenges they encounter.
According to Asllani, the opportunity to put mothers in direct contact with health professionals who are also dedicated members of the group is its key aim.
"I must say that as a group, we are very careful when mothers seek our help. The cases that we consider more complex, we refer them to professionals, and the support we have from doctors, nurses, and pharmacists is worth mentioning," she said.
Pediatrician Ismail Lutolli, from Kosovo but currently working and living in Sarajevo, is an active member and contributor of The Coalition for Breastfeeding, as well as founder of another Facebook group, "Health and Family".
According to Lutolli, the group serves as the main professional reference for mothers and family members with informative articles, video presentations by health professionals, and Q&As regarding breastfeeding and support for mothers.
"I can say with absolute certainty that more than 95 per cent of the mothers that sought our professional help at our group managed to overcome their challenges and continue breastfeeding their babies," he said.
Similar to Batusha, as a health professional and a breastfeeding advocate, Lutolli insisted that there is a very small percentage of mothers who cannot breastfeed. With proper professional lactation assistance, combined with mother's will to breastfeed as well as her partner's and other family members' support, almost every mother is able to breastfeed their little ones.
Lutolli pointed out that such a combination is rarely found in Kosovo, and that is why mothers constantly give up on breastfeeding.
"According to the latest survey conducted by UNICEF and the Kosovo Statistics Agency, breastfeeding in Kosovo is decreasing dramatically. The average age of exclusively breastfed babies is two months, while during the fourth and the fifth month only 21 per cent of them are exclusively breastfed, said Lutolli.
Asllani pointed out their concerns regarding the promotion of formula milk. They are present in pharmacies, and even in the spaces of QKUK, despite the fact that it is forbidden by law so that marketing and promotion will not discourage new mothers from breastfeeding.
Asllani explained that manufacturers and distributors of formula milk have succeeded in its promotion because they are paid well and work fast. Lutolli, on the other hand, points out the fact that even pediatricians do not hesitate to advise mothers to turn to formula when they complain about a problem in breastfeeding.
"Such a fact does not deserve comment, but at the same time it proves that even health representatives desperately need a deeper understanding of breastfeeding as a process and the benefits that derive from it," he added.
Kosovo's legal framework covers and clearly supports breastfeeding. The Law on the Protection of Breastfeeding supports breastfeeding but limits the marketing of formula milk and similar products related to breastfeeding and additional feeding for infants. Article 5 of the Law protects working mothers in particular, allowing them to use two hours during their full time schedule to breastfeed their less than a year-old babies, and one hour for mothers with one-year-old babies.
Ariana Selmani, a mother of a two-year-old, explained that when she was breastfeeding, she was aware of her legal rights as a breastfeeding mother. Working as an Official for Procurement and Administration in a local NGO, she said that knowing the Law on Labor and other relevant legislation is part of her job.
"To make sure that the Law on the Protection of Breastfeeding in our sector as an NGO is properly implemented, I sent a note to the Ministry of Health for confirmation and got a fast positive reply. Consequently, with my employer's permission I have used two hours to breastfeed my baby until she turned a year old, and continued with only one hour after that just as the law permits," she said.
However, there are many working mothers who are not aware of the law in question and do not seek their legal rights, especially in the private sector.
Merita Vuthaj, Chief of the Division for Mother and Child at the Ministry of Health, confirmed this fact and said they have received requests from women asking for help interpreting the law.
Asllani said that they use the Facebook group as a space to constantly remind mothers of their legal rights, and there are many who are unaware that the law even exists.
"We encourage mothers to consult their employees and if they are rejected, then we suggest them to head to the Ministry of Health, the Division for Mothers and Children, said Asllani. "The implementation of the law would result in better promotion of breast milk and poor marketing of the formula, because currently the opposite is taking place with pediatricians recommending mothers to add the additional milk once they get back to work."
Institutional support and mobility that reaches out to mothers in a comprehensive way is key to encouraging breastfeeding and supporting this important process, the healthcare professionals agreed.
Vuthaj said that home visits for mothers and children have started in 14 municipalities.
"The plan is to cover all municipalities by the end of 2019. The visits aim at helping mothers breastfeed and take care of their babies and themselves. The visits are conducted according to the standards set by Ministry of Health," said Vuthaj.
"Seven visits must take place until the child is three years old," she continued. "Out of seven, two visits must take place while the mother is pregnant, the third 3rd visit must take place on the first three days after birth and the other four until the child is three years old."
When health professionals are asked about whether mothers from the Roma, Ashkali and Egyptian communities receive the same treatment as Albanian mothers, the answer is commonly "yes". But Bajramshaha Shala, a midwife assistant who works at The Ideas Partnership, an NGO that deals with non-majority empowerment among others, gives more insights that proves a different reality.
"Why do you from the community give so many births?" is the offensive question the medical staff ask to mothers," said Shala.
But discriminatory approaches are not the only issue these mothers deal with. Shala points out that the problems that mothers from Roma, Ashkali, Egyptian communities deal with after birth are quite basic, starting from the lack of medicine, baby clothes, pampers, pads and hygiene items, to underage mothers who don't know how to take care of their babies.
In the same vein, Lutolli believes that additional help is what mothers from these communities need.
"These communities often struggle with survival due to poor economic conditions and circumstances. Consequently, the least they can afford to think about is health," he said.
"That is why it is the state of Kosovo and the relevant institutions that must undertake concrete steps in regards to these communities."
Asllani is hopeful that access to professional lactation help for all mothers is possible, regardless of where they live or their economic situation.
"Kosovo is a small country and a simple mobilization would cover all the territory, and every mother would have access to help wherever she lives," she concluded.