Prishtina Insight's editors, writers, and friends select the best 20 books about the Western Balkans to read this summer.
Whether you are lounging on the Adriatic coast or have decided against spending the summer in the southeastern European peninsula, use this opportune moment to brush up on your knowledge of the Balkan people and their customs by reading some fascinating books. Prishtina Insight's editors, staff writers, contributors, and friends have picked the creme de la creme of recent and older publications, serving as a window to the complex and rich life of the Balkans.
Valerie Hopkins:
"Life is War: Surviving Dictatorship in Communist Albania." Shannon Woodcock, 2016.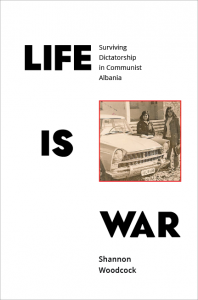 I read "Life is War: Surviving Dictatorship in Communist Albania," just after reading Fred Abrahams' "Modern Albania." While the latter focuses on the political developments since the death of Enver Hoxha and focuses on elites, Woodcock's book delves into how ordinary people experienced communism and its aftermath. She interviews a cross-section of people whose lives were indelibly molded by the system under which they lived: ethnic minorities, former labor camp inmates, and people who to this day are looking for the remains of their family members. Each of the six people Woodcock focuses on were discriminated against and eventually disillusioned by Hoxha's Albania. The project left me wanting to read more about "perpetrators" and the regime's supporters, whose reasons and justifications for their actions might be just as fascinating.
"Adem Demaçi Biography: A Century of Kosova's History through One Man's Life," Shkelzen Gashi. Translated by Elizabeth Gowing, 2010.
Last autumn, as teargas was being set off in the Kosovo Assembly and protesters were amassing in the streets, I began looking for material on the long history of civil disobedience in Kosovo. A friend suggested that this biography on human rights activist Adem Demaci. The book describes the life and resistance of Demaci, who has been called Kosovo's Mandela for the 28 years he spent in prison, serving three sentences between 1958 and 1990, which earned him the Sakharov Prize for Freedom of Thought in 1991 and numerous other recognitions. Demaci later became the political director of the Kosovo Liberation Army and a young Albin Kurti worked for him. Despite the history covered, the book is a quick and engrossing read, at times it seems more like a museum exhibit because there are photographs and illustrations on every page. For anyone seeking an informative but non-academic history of Kosovo that starts just before World War II, this is a great choice.
Valerie Hopkins is a journalist and editor at Prishtina Insight.
Hana Marku:
"Daughter of the Eagle: The Autobiography of an Albanian Girl," Nexhmie Zaimi, 2013.
I recommend "Daughter of the Eagle" to my fellow Albanians and anyone else interested in the story of Nexhmie Zaimi, a woman who emigrated from Albania to the US during the 1930s. Zaimi was the first Albanian to graduate from Wellesley College in Massachusetts and may have been the first to study at Columbia University's Graduate School of Journalism. According to her Wikipedia page (online sources on Zaimi are spotty at best), she worked for the precursor of the CIA during World War Two, and later became a Middle Eastern correspondent and an Albanian American community leader.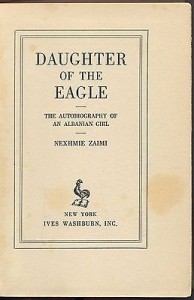 Zaimi published the book in English in 1938, several years after she immigrated. It gives us a rare glimpse of what it was like to grow up in King Zog's Albania, only a few decades after its independence from the Ottoman Empire. Zaimi narrates her struggles in dealing with her deeply conservative father, who tries to force her to wear a headscarf and to stop her education. In defiance of her father, she not only leaves the family home to teach in the capital of Tirana, she decides to emigrate to the US – alone. Daughter of the Eagle is out of print, but can be ordered in Kindle format on Amazon (for only three dollars!).
"Girl at War," Sara Novic, 2015.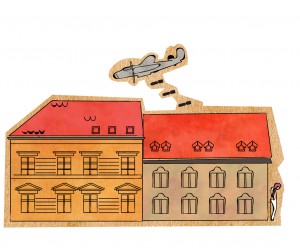 In Novic's breakout novel "Girl at War", the story of the Croatian war is told through the eyes of ten-year-old Ana Juric. As Zagreb turns into an increasingly dark city, Ana learns how to respond to air raids and fights with other children for a chance to ride the bicycle-powered generators found in neighborhood bomb shelters. As the war intensifies, Ana's sick infant sister is fostered and sent to the US for medical treatment. Then, Ana's parents are killed. Alone, Ana becomes the titular "girl at war."
Ana also narrates parts of her story as an adult in the US, many years after she's been reunited with her sister and introduced to her new American foster parents. We learn that Ana has spent a great deal of time trying to distance herself from her past as as we jump between events that occurred in 2001 and 1991. "Girl at War" is perhaps not quite "summer reading," but Ana's journey to find wholeness is well worth following.
Hana Marku is a writer and a regular contributor to Prishtina Insight.
Marcus Tanner:
"Enver Hoxha: The Iron Fist of Albania,"  Blendi Fevziu. Translated by Robert Elsie,  2016.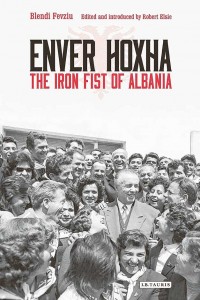 Anyone tempted to feel nostalgic about communism will receive a jolt if they read this fast-paced account of Albania's homegrown mini-Stalin. Fevziu portrays Enver Hoxha's rise to absolute power as a national calamity. While the dictator stuffed his huge library with lives of saints and foreign crime fiction, religion was outlawed and Albanians forbidden all contact with the outside world. By the end of his days, Hoxha cut a lonely figure – mainly, Fevziu writes, because the paranoid dictator had killed off so many of his comrades.
"This is London, Life and Death in the World City," Ben Judah, 2016.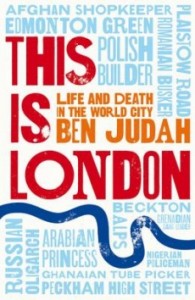 As the UK stumbles towards the EU exit door, it seems to safe to predict that immigrants from Europe will continue to surge towards the Promised Land of jobs and opportunity, many from the East and the Balkans. But, Judah writes, all too many will find the dream becomes a nightmare, and end up like the Romanians Judah encounters, sleeping in the subways of metropolis, tantalizingly close to the super-rich – whose world remains forever out of reach.  A sobering read for would-be Balkan immigrants who think London will be a soft touch.
Marcus Tanner is an editor at Balkan Insight and writes and edits book reviews for the Independent.
Lauren Peace: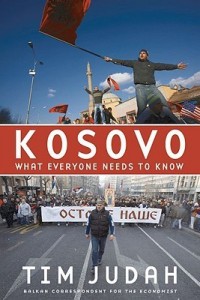 "Kosovo: What Everyone Needs To Know," Tim Judah, 2008.
For somebody who is new to the Balkans and has very little previous knowledge of the region, this book is an absolute lifesaver. Prior to embarking on my on my five-week journey abroad, I relied heavily on "Kosovo: What Everyone Needs to Know," to bring me up to speed. In this short and sweet guide, Judah paints a picture of the region's past, present, and the future, giving a compelling run-through of the history of the western Balkans that lacks obvious bias and highlights Kosovo's journey through conflict and resolution in an easy-to-read way; A difficult thing to achieve, but Judah certainly does it.
Lauren Peace is a summer intern with Prishtina Insight.
Faith Bailey:
"Regulating Aversion: Tolerance in the Age of Identity and Empire," Wendy Brown, 2006.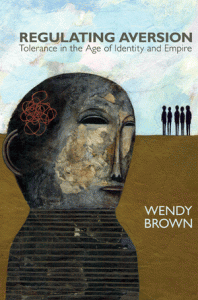 Although academic in style, I am comfortable placing Brown's "Regulating Aversion" on a summer reading list because her exploration of how "tolerance discourse" shapes domestic and foreign policy is fascinating, fast paced, and easily digestible. Brown offers a critique of recent trends in international interventions and argues that programs and policies promoting tolerance often ignore the actual sources of political problems, such as economic inequalities and power relations, and instead position social conflict as a matter of learning to 'just get along.' Though published nine years ago, Brown's discussion of the War on Terror continues to be relevant to current Islamophobia in the region. Tolerance talk has been used as an 'othering' mechanism to position a 'civilized' West against a 'barbaric' Islam and as a justification for outside governing of the 'intolerant.' This is also an often cited text among the Vetevendosje leadership, so you might be interested to read something from Albin Kurti's personal library.
"Snippets of Serbia," Emma Fick, 2015.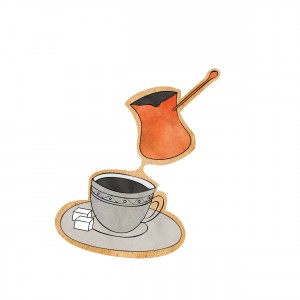 "Snippets of Serbia" presents Fick's illustrated depictions of everyday Serbian life through food, craft, celebration, and ritual. Ficks's gorgeous and intimate illustrations were often created on the spot during her year of travel in Serbia to cultural sites, rural villages, and into many homes. The pages contain blurbs that are reminiscent of travel writing, but as I've observed while flipping through with Serbian friends, her work also playfully speaks to local sensibilities. The book is Serbia-specific, but some pages describe the Balkans in general—I especially love her illustrated guide to making Turkish coffee and her depiction of potentially fatal dangers (beware of sockless feet and wind drafts!). The book can be purchased on Amazon or in Belgrade bookshops.
Faith Bailey is a journalist at Prishtina Insight.
Enver Robelli:
"57, boulevard Staline: Chroniques Albanaises," (Stalin Boulevard no. 57: Albanian chronicles), Élisabeth Champseix, Jean-Paul Champseix, 1990.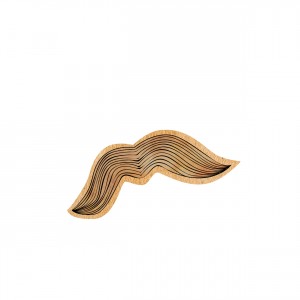 Zef Pllumi, Fatos Lubonja, Maks Velo, Vera Bekteshi. All these Albanian authors have written memoirs about the period of Enver Hoxha's dictatorship. These are works that can horrify the reader, but no one can ignore their collection in this French book, which this year was also published in Albanian. The book's authors,  Elisabeth and Jean-Paul Champseix, were teachers at the French department of the University of Tirana from 1982 until 1988. In this book they bring a different point of view, a new perspective on the Albanian reality in the last phase of  the dictatorship. It is a grim reality: everyone is under surveillance, and when Albanians meet their French colleagues they turn their head in order not to be seen by someone from the infamous police Sigurimi does talking to foreigners. A panorama of the original Big Brother Albania, way before the TV show was invented.
Enver Robelli is an editor of the Swiss daily Tagesanzeiger.ch and a regular contributor to Prishtina Insight.
Jeta Xharra:
"Reinstating the Ottomans: Alternative Balkan Modernities (1800-1912)", Isa Blumi, 2011.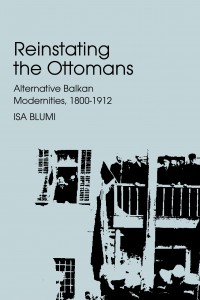 Blumi's book is unlike any other book I've read and it is one of those rare species – an academic book that is also fun to read. The book covers the history of cooperation among people in the Balkans, offering a narrative in stark contrast to the theories predominating in the West that developments in the Balkans are fueled by 'ancient ethnic hatreds.' This book is not about theories but about people in this region, how they lived, and how practical and pragmatic they were at the end of the 19th century.
Although it is a bit expensive (over $60 on amazon.com), it is worth every penny: it teems with information Blumi painstakingly collected from Ottoman archives. Blumi's Balkan tableux show that at the end of the 19th century, people were cosmopolitan and multi-lingual. Communities cooperated extensively with each other, built alliances and organized social life depending on each other.
It is interesting to note that Blumi is also one of the first Balkan authors who warned about the rise of Saudi influence in the Balkans even before 9/11. These articles are available online.
"The Neapolitan Novels," Elena Ferrante, 2013-2015.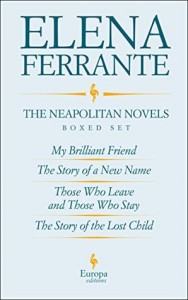 The series consists of "My Brilliant Friend," "The Story of a New Name" (2013), "Those Who Leave And Those Who Stay" (2014), and "The Story of the Lost Child"(2015).
The second set of books I recommend you start reading this summer – even if you don't finish them – are four novels, known as the Neapolitan series by Elena Ferrante. The novels are set in post-war Naples – not far from the Balkans – and they follow the history of two friends, Lila and Elena, from childhood to maturity. The story is as epic as "War and Peace," yet told from the perspective of two female friends who learn to survive in their mafia-run neighbourhood. They see one another through social, political and economic upheavals, often paying a hefty fine to maintain their freedom and avoid violence. If you are a woman who lives in the Balkans, be warned that reading about post-war Italy will feel like the present-day Balkans.
Jeta Xharra is the Executive Director of BIRN Kosovo.
Marija Ristic:
"The Butcher's Trail," Julian Borger, 2016.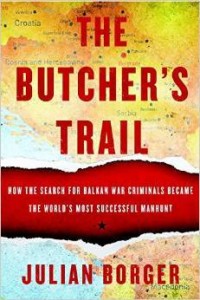 In his debut as a book writer, Julian Borger, world affairs editor at the Guardian, chronicles the decades-long quest of the UN-backed court in the Hague for Balkan war criminals. Although "The Butcher's Trail" reads like a gripping novel, it is actually one of the most comprehensive chronicles of recent Balkan history.
Using his skills as a veteran investigative reporter, and on the basis on more than 200 interviews with those directly involved, including state officials, intelligence officers and court employees, Borger managed to unravel the tangled story of the arrests of the most wanted men of their era in Europe.
Although he calls the capture of 161 people indicted for war crimes "the world's most successful manhunt" the writer remains critical in his book reflecting often complex relation between justice and politics, shedding the light on hypocrisy of the international community in the search for global justice.
"Hiding in Plain Sight," Eric Stover, Victor Peskin and Alexa Koenig, 2016.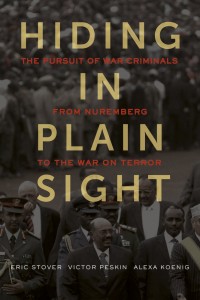 Hypocrisy of the international community in capturing war criminals is also the topic of another recently published book. "Hiding in Plain Sight" details manhunts from Nuremberg to the conflicts in Yugoslavia and Rwanda, ending with the most recent war on terror. Unlike Borger's book, which sometimes reads as an exciting spy thriller, the authors of "Hiding in Plain Sight" take a more academic approach, detailing legal and other reasons behind failures and successes of international justice.
But the fact that is co-authored by three American professors and that it is 500 pages long should not scare you. The book tells a complex story in a very readable way, understandable to non-legal minds. And for people from the Balkans, if you get bored of Milosevic, Karadzic and others, there are plenty of war criminals from other regions detailed in the book – from Libya's Gaddafi to Uganda's Joseph Kony.
Marija Ristic is the editor of Balkan Transitional Justice.
Mikra Krasniqi:
"The Balkans: A Short History," Mark Mazower, 2002.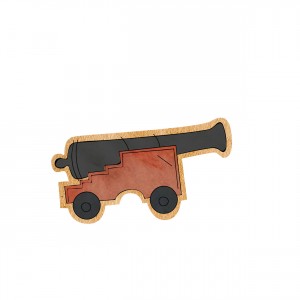 Much, if not all, of Europe's horrific history has been manufactured somewhere in the heart of the Balkans over the last two thousand years. Even gods had once cultivated an epic hate for the region. Touring the area in 170 BC, an Egyptian civil servant by the name of Heraclides, wrote a horrific account of frogs falling from the sky— so many and for so long that streets and cooking pots got filled with them—driving people to madness until they abandoned their towns and dwellings, vanishing into the wilderness. From these early fantastical narratives to Vlad Dracula's mass impalement of people in the 15th century, and on to the wars of the 1990s, historians interested in the region have persistently combed historical archives for such accounts, filling book after book with them portraying the Balkans as Europe's hell.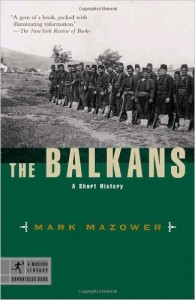 Not so, says Mark Mazower. In his slim book, published in 2002, Mazower took a different approach where he unveiled a different narrative of the Balkans— a region of no more or less violent than any other where humans had lived, traded, and fought wars. Mazower focuses on the period of Ottoman rule during which the Balkans is seen as a fairly quiet place where local people live in relative peace for long stretches of time. What turned the Balkans into a  region known for ethnic strife and genocide in the twentieth century was not some inherent predisposition for violence and cruelty, but the interference of the western states in the mid-to-late nineteenth century. As the Ottoman power began to fade and retreated east, rising European powers, the Habsburg Empire, Imperial Russia, and others justled with each other for influence in the Balkans, inventing identity divisions among the local populations who, until then, had been oblivious to ethnic and national identities. Almost all of the wars that tore apart the region in the twentieth century were byproducts of the invention of toxic nationalism in the nineteenth century and the deadly infusion of ethnicity in the fabric of the Balkans.
Mikra Krasniqi is a writer based in Washington DC and a regular columnist for Prishtina Insight.
Lura Limani:
"The Book of My Lives," Aleksandar Hemon. Picador: 2014.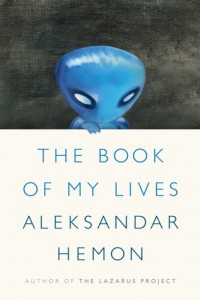 Whether he's writing about football or the migrant life, the Bosnian-American Hemon is such a great storyteller that it's difficult not to be wooed by his savviness. A non-fiction essay collection, "The book of my lives" chronicles Hemon's life in Bosnia and Herzegovina before the fall of Yugoslavia, as well as his migration to the US and his struggles building a new life in Chicago. It has heartbreaking moments, elegies to his two hometowns Sarajevo and Chicago, tales of friendship, family and loss. One of the essays is both personal and political, capturing a moment when Hemon discovers his favorite professor of English literature sitting beside Radovan Karadzic, a war criminal who will be sitting in the Hague prison for the next 40 years. Another personal favorite is the concluding essay about the death of his daughter. It is a beautiful commemoration of an unlived life. Hemon is also a master of fiction; this year he published the novel "The Making of Zombie Wars," a book about a failed scriptwriter who is embroiled in an affair with his Bosnian student.
"Agents of Empire: Knights, Corsairs, Jesuits and Spies in the Sixteenth-Century Mediterranean World," Noel Malcolm, 2015.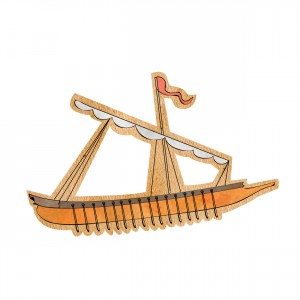 Now that the most recent Game of Thrones season is over, one needs to find some other source of Medieval drama in their life. Unlike watered down Dan Brown thrillers, Malcolm's new book is all based on historical facts and people and still manages to be a suspense-filled wild ride. Not quite light reading (at a whopping 640 pages this will be difficult to carry in your beach tote), Malcolm's latest historical chronicle focuses on two Albanian families, the Brunis and Brutis, whose members manoeuvred the 16th century Mediterranean world working as as knights, bishops, merchants, soldiers, translators, and spies. It is a fascinating view into a bubbling Mediterranean of the 16th century: multi-lingual coastal cities struggling to survive in the often ruthless wars for resources between major powers: Spain, Venice, and the Ottoman Empire. The stories of these two Albanian families from the Venetian Albania (Ulcinj), show the vested interests of different powers and the malleable functions people played in a region which has traditionally been viewed as a contact point for west and east.
Lura Limani is the editor-in-chief at Prishtina Insight.
Illustrations by Jeta Dobranja/Trembelat.