Since the signing of a 2012 Brussels-mediated agreement between Kosovo and Serbia, Kosovo representatives have participated in regional meetings with a footnote referring to status-neutrality, which the country's chief negotiator claimed would soon disappear. Four years later, the use of the footnote persists, albeit inconsistently.
Earlier this month, officials from the so-called 'Western Balkans 6' assembled alongside EU diplomats from Austria, Croatia, Germany, Italy and Slovenia at Paris's grand Élysée Palace. The 2016 Paris Summit's agenda included regional cooperation through youth exchange and the development of connected energy and transport infrastructures. Paris was the third round of talks in the 'Berlin Process,' an EU-facilitated initiative to connect Kosovo, Albania, Serbia, Montenegro, Macedonia, and Bosnia Herzegovina in their common aspirations and challenges to join the EU. But in the "Connecting Youth" conference and in all signing documents for the new Regional Youth Cooperation Office, Kujtim Shala, Kosovo's Minister of Culture, Youth, and Sport, repped something that no other country's minister had: an asterisk attached to his country's name referring to a footnoted disclaimer.
The asterisk is the result of a 2012 agreement to allow Kosovo to represent its institutions without the authority of the United Nations Mission in Kosovo, UNMIK, in regional fora. The Brussels-negotiated Agreement on Regional Representation and Cooperation states that Kosovo shall be referenced at regional meetings and in regional agreements with an asterisk and a footnote reading "This designation is without prejudice to positions on status, and is in line with UNSCR 1244 and the ICJ Opinion on the Kosovo declaration of independence."
The asterisk made headlines recently when Koha Ditore published an article claiming that the social media pages of UN institutions are now using an asterisk and footnote to refer to the status neutral position that the UN has held since the 1999 United Nations Security Council Resolution 1244, UNSCR 1244.
This is surely not what Edita Tahiri, Kosovo's chief negotiator with Serbia, must have meant when she addressed critics of the deal right after she signed it by saying that the asterisk would melt away like a snowflake.
"I want to reaffirm that Kosovo and the Albanian people have experienced much harsher winters during a century of Serb oppression and genocide; these are small winters. I say the global warming will very soon melt the footnote," said Tahiri in March 2012.
Some improvements amidst Serbia's continued campaign against Kosovo
The footnote agreement has codified Kosovo's struggle to attain globally recognized sovereignty into international norms, argues Donika Emini, a researcher for the Kosovo Center for Security Studies, KCSS, who specializes in regional security issues. Despite Kosovo's agreement to use the asterisk, says Emini, Serbia still attempts to block Kosovo's accession to regional organizations and continues to campaign against Kosovo at the global level.
"Signing the agreement was the worst thing to do because it was gambling with the fate of Kosovo. There was no guarantee that Serbia would not block Kosovo. And the agreement doesn't include Bosnia… so if Serbia legally does not block Kosovo, they will do it through Bosnia," Emini said.
She was referring particularly to Kosovo's struggle to become an official member of the Adriatic Charter, an association between Albania, Croatia, Macedonia, Montenegro, Bosnia Herzegovina, and the USA to aid their attempts to join NATO. Both Serbia and Kosovo are observers to the Adriatic Charter, but Serbian leaders collaborate with Bosnia's Republika Srpska to oppose Kosovo's integration.
"When Serbia tells Bosnia to block [Kosovo], it is of course a violation. The agreement says that Serbia should not block Kosovo from regional integration," said Fitim Gllareva, Head of the Ministry of Foreign Affairs' Department on Regional Relations.
However, the 2012 agreement has come with Kosovo's entry into more regional organizations. A recent report released by the Kosovo government lists several organizations that Kosovo joined in 2015-2016: the Netherlands-based Permanent Court of Arbitration, the European Institute for Telecommunications Standards, the Association of Mediterranean Ombudsmen, the European Federation of Journalists, and the Protection of Personal Data of Central and Eastern Europe.
Plus, Kosovo has increased its participation in international organizations that fall outside of the 2012 agreement, such as the Federation Internationale de Football Association, FIFA, and the Union of European Football Associations, UEFA. The websites of these football organizations list Kosovo alongside its flag and without any caveat referencing contested territory, even though from 2014 until Kosovo's admission to FIFA in May this year, the jerseys worn by Kosovar players in 'friendly matches' displayed an asterisk.
Many European organizations tend to use the footnote not only at regional meetings but also on their social media platforms. The Council of Europe, The Central European Free Trade Agreement, CEFTA, and the Regional Cooperation Council, RCC, all have 'Kosovo*' on their webpages.
The Agreement on Regional Representation and Cooperation only covers 'regional cooperation,' and other non-recognizing states outside of the Balkan region also campaign against Kosovo's place in international organizations. A recent example is Kosovo's rejection from The International Criminal Police Organization, INTERPOL. Because Russia lobbied against Kosovo's inclusion in this international security monitoring organization, UNMIK will still be responsible for liaising between Kosovo and the international community on security related issues.  But Kosovo's lack of full membership in international police cooperation organizations creates barriers to Kosovo's ability to effectively deal with matters of justice and security, not only for the state but also for the entire region, according to a March 2015 policy paper published by Balkan Investigative Reporting Network, BIRN, and the Group for Legal and Political Studies.
This year, Serbia requested that UNMIK sign on behalf of Kosovo at a March CEFTA meeting, in violation with the 2012 agreement. And Serbia continues to push against Kosovo's inclusion in certain international structures without much criticism from the EU. Serbia's aggressive campaign against Kosovo's bid for UNESCO membership is one such example–Serbian Foreign Minister Ivica Dacic said that Kosovo's bid for UNESCO was "the same as the Islamic State applying for UNESCO membership."
Attempts to resist the footnote agreement's constraints
'Kosovo*' is also found in Kosovo's only binding agreement with the European Union, the 2015 Stabilisation and Association Agreement, or SAA.
The SAA document writes 'Kosovo*' only at the beginning, once on the title page and once on the following page, with 425 additional mentions of Kosovo without an asterisk. Gllareva told Prishtina Insight that this is a direct result of the lobbying of the Kosovo government.
"[The footnote] is becoming a bother. We were able to have it only on the first page of the SAA document, with so many mentions of Kosovo afterwards having no footnote," Gllareva said.
The government is also attempting to defy the footnote by finding ways around it. At recent meetings for the Summit of the Cooperation Process in South Eastern Europe, the Kosovo government was able to secure the use of the 'Gymnich format,' a practice that predates the Brussels Agreement and refers to states by their capital cities and omits state symbols.
Point seven of the 2012 agreement is somewhat ambiguous—it "encourages hosts of meetings to avoid the display of national symbols except for their own and those of the EU." But on May 25, for example, at a ministerial meeting organized by the European Commission and French Foreign Ministry in Paris, the flags of both Kosovo and Serbia were present.
When asked if regional meetings that use Kosovo's flag fit within the spirit of the 2012 agreement, Gllareva said that he sees no issue. In fact, he and other Kosovo diplomats bring a Kosovo flag to every regional meeting, just in case the meeting does not follow the Gymnich format.
"I never go to a meeting without a flag in my bag," Gllareva said. But he only needed to use it once, in 2014 at a meeting between regional energy experts in Bulgaria. "All of the other states had their symbols, but Kosovo had nothing. But when I stood up and pointed this out, they apologized and we put our flag on the table."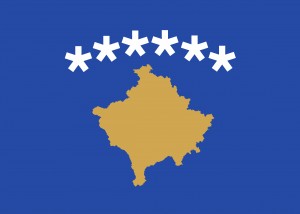 Gllareva sees alternatives as a victory over the footnote. "As long as we are represented equally, that is all that matters," he said.
But it should be emphasized that issues in Kosovo's equal representation and equal power in decision-making processes go deeper than matters of representation in name.
"There is a tendency for Kosovo to be included and invited to regional meetings, but it's not that we have a proactive approach… they tend to only include Kosovo when they have open panels, but they only invite artists, activists, youth level, to discuss light topics. There is not really a heavy political involvement [from Kosovo] in these processes," Emini said.
At the Paris Summit, Albanian Prime Minister Edi Rama met with Serbian Prime Minister Aleksandar Vucic to discuss cooperation between Serbs and Albanians. The exclusion of a Kosovo representative from such a meeting may be an effort to not overlap with EU-facilitated dialogue in Brussels, but it also emphasizes the barriers Kosovo faces in its access to power in political decision-making.
Emini argues that Serbia still has the upper hand in decisions on where Kosovo will participate without  issues arising.
"It really depends on how much Serbs push their agenda," Emini said.
Status neutrality and global bodies: The UN and UNMIK
The UN Mission in Kosovo, UNMIK, does not actually use an asterisk or footnote when referring to Kosovo. But occasional references to the 1999 UNSCR 1244, the last international legal consensus on the status of Kosovo, are found on their website as the basis for their mandate.
Jan Malekzade, Head of the UNMIK Office of the Spokesperson and Public Information, emphasized that UNMIK's 'status neutral' position is not a choice made by UNMIK or UN agencies themselves, but by the member states of the UN Security Council.
"Status neutrality actually means that we do not have a stake in the process of recognizing or not recognizing Kosovo," explained Malekzade. "UNMIK is neither an obstacle nor a proponent of independence or non-recognition of Kosovo, the only thing we do is offer support."
However, he pointed out that because of contested statehood, Kosovo does not have direct access to the UN Human Rights Council, which aims to serve justice to people who experience abuses that are not remedied by national governments.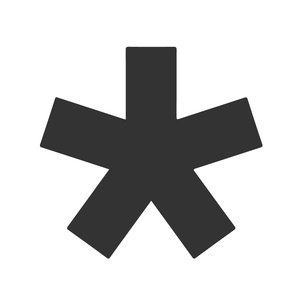 "Kosovo is not a member of the mechanism for ensuring that human rights are carried through, so it is important for us [UNMIK] to fill that link," he said.
UN agencies in Kosovo such as the United Nations Development Programme, UNDP, and the United Nations Children's Fund, UNICEF, also operate within the Security Council's position on 1244 and status neutrality, and this is referenced throughout their social media pages with 'Kosovo*' presented with a footnote once per page.
"Where the reference to Kosovo may not necessarily be perceived as status neutral, that's where we're required to footnote it," said Andrew Russell, UN Development Coordinator and UNDP Resident Representative to Kosovo.
Russell emphasized that the UN agencies' use of footnote reflects a position that has not changed since 1999. And their footnote differs from the footnote agreement negotiated in Brussels, as it refers only to UNSCR 1244 rather than the International Court of Justice, ICJ, opinion on Kosovo's declaration of independence.  
Though UN agencies are not themselves engaging in the Brussels negotiations, Russell does see the UN's development work as "complementary to the regional process facilitated by the EU."
"We look to the SAA and the EU accession process as we align ourselves behind Kosovo's aspirations," he said. "But the status neutrality of the UN is absolutely irrelevant to the work we are doing."
The only exception, he pointed out, is Kosovo's constraints to access funding for projects tackling environmental issues. Many of these funds derive from international conventions, and access depends on a state's status as a convention signatory.
"We don't let that stop us," Russell said. He said that the UNDP attempts to address such territorial status related challenges creatively, in order to find solutions "to connect Kosovo to the world despite working with the constraints that are on us because of our member states."
One example he referenced is the Drin River Project, for which the UNDP helped to secure funding for Kosovo from the Global Environment Facility. The project allocates funding to project managers in in Kosovo, Albania, Montenegro, Macedonia, and Greece to promote joint management of the shared water resources of the Drin River Basin. Because transboundary waterways surpass political boundaries, disputes over territory were deemed irrelevant.
The snowflake has yet to melt
Gllareva says that there has been progress. Though he did not name any names, according to Gllareva, "there are friendly countries that are using the footnote less."
"To me it seems that involved parties are relaxing as far as the footnote is regarded, except our northern neighbor, of course," he added. But despite Serbia's continued campaigns against Kosovo's participation in regional and international bodies, Gllareva seems hopeful for the future.
"Before we start in regional meetings, Serbia will say 'we need a footnote!' It's their official policy. Despite this, it's not like in 2009," he concluded, referring to Serbia's constant boycotts of Kosovo's presence at regional meetings in the years following Kosovo's 2008 declaration of independence.
Still, from the presence of 'Kosovo*' in public agreements and around the European and global web, it is evident that the footnote has certainly not yet defrosted.