In spite of a year dominated by heavy political events in Kosovo, our 10 most engaging features and commentaries tackle subjects as diverse as tattoo artists and satirists, memoirs and photo essays on the Kosovo war, as well as perspectives on the country's women politicians and foreign policy.
10. Tattooing: A story of pride, prejudice and pop culture
Eve-anne Travers explores the art of tattooing in Kosovo, rewinding to discuss the evolution of the practice from the Yugoslav era to the aftermath of the Kosovo war, before bringing the story up to today's tattoo enthusiasts.
The story explores the passion of young Kosovar tattoo artists, their hardships, societal prejudices and the evolution of the industry through the decades in a culture that is beginning to thrive. 
9. A memory from Prizren: June 13, 1999
Anna Di Lellio recalls an emotional trip from Albania to Prizren in June 1999, the day after Kosovo was liberated from Serbian rule. Then a UN aid worker, Di Lellio reminisces about the warm welcome she received from Kosovo Albanians on the day the NATO tanks rolled into the city of Prizren 20 years ago.
"All the women flock to me. They smile broadly and give flowers to the German soldiers and my colleagues, but they want to touch and hug only me, the only woman in the convoy. One woman gives me an embroidered handkerchief, which could have been one made by my mother back in Italy. I feel overwhelmed. It's not time to cry though, because happiness is everywhere."
8. A one million dollar highway: faster roads, poorer people
Eraldin Fazliu criticizes the plans of the outgoing Kosovo Government to launch another costly highway construction project, spending another one billion euros on asphalt while neglecting truly pressing issues such as education reform and Kosovo's struggling healthcare system:
"The debate over spending hundreds of millions on a project which is doomed to bring harm has to start before it becomes too late. Kosovo citizens cannot afford to pay for another extortionate highway that would fill the pockets of a single company and the irresponsible politicians that facilitate it, while the pockets of Kosovo's taxpayers remain empty." 
7. In photos: Scars of the NATO bombing campaign
Photographer and journalist Valerie Plesch traveled across different regions of Kosovo, capturing locations where the footprints of the NATO bombing campaign are still visible, even two decades after the war.
From buildings razed to the ground, disintegrating tanks and destroyed ammunition factories to memorials erected to commemorate the victims from NATO's offensive, Plesch's photos show a side of Kosovo that hides in plain sight, a landscape that continues to bear marks left by the war. 
6. 'Final Deal' does not guarantee UN membership for Kosovo
Visar Xhambazi sheds light on the falsehood that Kosovo will be able to secure a seat at the United Nations in the event that an agreement is reached with Serbia:
"While it is generally proclaimed and understood that a final deal with Serbia would open the way for UN membership for Kosovo, there are no signals whatsoever from China or Russia regarding this. Most importantly, there is no proposed option or explanation on how to overcome this challenge," argues Xhambazi, before exploring a number of potential scenarios examining how Kosovo can overcome potential Russian and Chinese vetoes against its membership.
5. Life in a Kosovo village in the 1970s
Rina Krasniqi interviewed photographer Ann Christine Eek, who returned to Kosovo after more than four decades with her exhibition of 50 black and white photographs capturing life in the village of Isniq in Decan in the 1970s. During the interview, Eek describes her first encounter with villagers of Isniq in her first trip to Kosovo in 1976, the photos from which will be exhibited in the Kosovo's National Gallery until mid-January.
"I became very close with the women I photographed," Eek says. "It was very important to observe their slowly changing role in those constructed family hierarchies, which were being challenged by them starting to attend school and taking up education." She pauses and points to one of the photographs that shows a young girl sitting at a desk with a notebook: "For example, this girl is the first in the village to study medicine," Eek explains enthusiastically.
4. Kosovo's foreign policy 'needs a software update'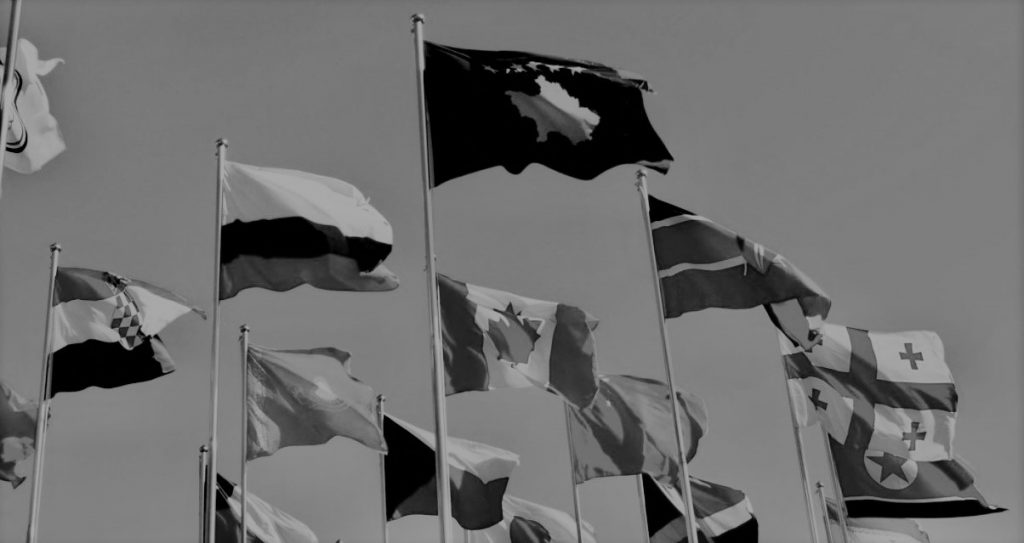 Eve-anne Travers explores what was a 'disastrous' era for Kosovo foreign policy in recent years, with experts offering examples of the strategic goals and fresh approaches needed to stop the rot in regard to views on Kosovo's sovereignty and legitimacy internationally.  
The analysis reflects on the need to expand and reinforce bilateral diplomatic relations with countries that have already recognized Kosovo, rather than the country's foreign service spending all of its energy on attempts at EU accession and vying for a seat at the United Nations. 
3. Kosovo women need answers, not an 'iron lady'
In the build up to October's parliamentary elections, Shqipe Gjocaj criticized the a priori endorsement of Vjosa Osmani of the Democratic League of Kosovo's candidacy as the only woman running to become Kosovo's prime minister in October's parliamentary elections.
For Gjocaj, Osmani failed to address the needs of the country's women. "What these women need is not only an acknowledgement of the challenges that they, as half of the population, face on a daily basis, but for a clear strategic program on how to address and combat these challenges," she argued.
2. Mensur Safciu: Kosovo's satirical sheriff
Eraldin Fazliu sat down with one of the most influential satirists in Kosovo's contemporary history, Mensur Safciu, during which Safciu reflects on the socio-political message behind the  humor he and his comedic group 'Stupcat' bring to Kosovar audiences.
In the interview, the satirist expressed a strong belief in comedy's utility as a vehicle of socio-political emancipation. "Laughing is a gift that only human beings can execute," he says. "As far as I know, humor is not for training your abdominal muscles. It is rehabilitation for a society."
1. The darker side of Prishtina's massage parlors
Valon Fana's investigation delves into the illegal activities of massage parlors in Prishtina following a crackdown on the industry by the state authorities. 
From human trafficking and the employment of underage women in some of the premises, to  violations of peoples' most basic human rights, Fana explores the story behind dozens of parlors that were the subject of raids by Kosovo Police during 2018.